Ethical Decision Making in Nursing Practice
Advocacy plays a vital role in every system around the globe. It enhances ethical consideration have been put in place to better every situation. Patient advocacy is a vital part of nursing practice. Patient satisfaction in every facility has to be upheld due to the services provided (Abbasinia et al., 2020).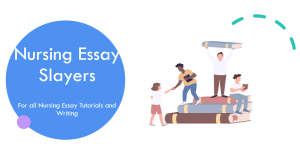 It is vital to know that in American Nurses Association enhances maximum protection of patients' rights. Many nurses often think of advocacy as the most significant role in inpatient care (Abbasinia et al., 2020). To best serve patients, we must ensure our services to the patients must relate to reasonable patient satisfaction.
The environment has an impact on the care provided to the patient. Nurses have to provide services by being aware of the patient, communicating with the patient, and following patient satisfaction.
I have advocated for patient's rights, such as educating patients about their conditions and how to improve the quality of their everyday life. It was in this scenario that I had to rise up and never remain silent. I took a position to act as my patient voice.
On physical examination, I noticed my patient had clubbing of fingers, dyspnea on exertion, pallor, and palpitations. A physician-reviewed and noticed that she had cardiac problems. The condition of the patient had to be referred to a facility with a cardiologist.
The physician quickly wrote referral notes to one of the private hospitals. Since the patient was from low socioeconomic status, I rose and dismissed the referral notes to a private hospital. Since the nearest public hospital had specialized doctors. My voice was heard, and the patient was referred to the nearest public hospital and received care. She is fine and doing well.
Providing care to patients brings its share of liability issues. From malpractice to inappropriate disclosure of information, legal ramifications must be considered by every nurse. Negligence is a result of a health professional deliberately choosing to avoid standard care protocols or professional duties.
Patients have to be heard before providing services, for example, referral to another facility. Neglecting patient's voices hinders their satisfaction. Patients have a right to be disclosed all information about their condition. One of the legal ramifications I faced while caring for my patient was the loss of trust from the physician.
Decision-making about health care services is often faced with lie-challenging situations and difficult. The facility ethics committee hence addresses ethical issues that arise in inpatient care. This facilitates sound decision-making that enhances respect to patients' rights, health professional's concerns, and interests (Booth et al., 2019).
They serve as critical educators and advisors, but the health care professional has a position to choose not to follow the committee's recommendations. The facility ethics committee has to ensure resources are adequate for the facility. They uphold the principles stipulated by the national committee. They also have to make sure patients, nurses, physicians, and other facility stakeholders follow facility defining principles.
The Nurse Manager is central to effective and quality patient care. It primarily focuses on the assurance of effective, high-quality care, and it encompasses responsibilities. A nurse manager is accountable for providing quality patient care in a specified department (Booth et al., 2019).
They determine the sizes structure of the nursing department and whether to report directly to the executive within the institution. Nurse Managers harmonize staff working in the nursing department. They have to ensure resources for smooth running nursing services is provided. For instance, he is responsible for ensuring the provision of pharmaceutical and non-pharmaceutical are ordered.
Nurse Managers are responsible for collecting daily reports from nursing departments and reports to the executive management. This is key to ensure a smooth running of activities and enhance communication of problems where necessary. Nurse Managers supervise staff schedules and performance. They provide flexible shifts and days off for the nursing staff.
A problem does not trigger decision-making but an issue that a manager does not have a ready solution to. Identifying the decision to be made is the first model of decision making (.Alatailat et al., 2019) Nurse Managers perceive a gap between what is happening and what should be happening.
Nurse Managers can identify the problem by analyzing the situation (Alatailat et al., 2019). then they have to identify the problem by asking themselves what is wrong and where improvements are needed. After identifying the decision to be made, leaders and managers have to collect data. Decision-making is determined by the problem solver. Gathering information enables leaders and managers to come up with a feasible hypothesis.
References
Abbasinia, M., Ahmadi, F., & Kazemnejad, A. (2020). Patient advocacy in nursing: A concept analysis. Nursing Ethics, 27(1), 141–151. https://doi.org/10.1177/0969733019832950
Abubakar, A. M., Elrehail, H., Alatailat, M. A., & Elçi, A. (2019). Knowledge management, decision-making style, and organizational performance. Journal of Innovation & Knowledge, 4(2), 104-114. https://doi.org/10.1016/j.jik.2017.07.003
Strudwick, G., Booth, R. G., Bjarnadottir, R. I., Rossetti, S. C., Friesen, M., Sequeira, L., … & Srivastava, R. (2019). The role of nurse managers in the adoption of health information technology: Findings from a qualitative study. JONA: The Journal of Nursing Administration, 49(11), 549-555. https://doi.org/10.1097/nna.0000000000000810
Ethical Decision Making in Nursing Practice Instructions
 

Choose a patient-care situation in which the RN should intervene and advocate for the patient.  An example of such a situation might be when a patient has not been given complete informed consent.

Include the following in your paper:

Describe the clinical situation concisely and descriptively. It can be an actual situation or a hypothetical one.
Apply the Bioethical Decision Making Model to the specific clinical ethical situation that you choose. Address each section of the model in your paper.
Conclude with a discussion of nursing advocacy in the clinical setting and the nurse's role as a patient advocate.  
Your paper should be 4-5 pages.

You must reference and cite 1-2 scholarly sources other than your text. Include a title page and a reference page to cite your text and adhere to APA formatting.

Bioethical Decision Making Mode:

1. Define the dilemma: Use your own words to describe the problem. State it in a way that others can quickly understand your dilemma. Review
2. Identify the medical facts: Describe the facts that are relevant to the dilemma.
3. Remember that the diagnosis and prognosis are medical facts.
4. Identify the non-medical facts (patient and family, external influences):
a. Patient and family facts such as culture, religion, social, economic, the
existence of an Advance Healthcare Directive, verbal preferences made by
the patient, how the patient lived his/her life.
b. Those that you discuss should be relevant to the situation.
5. External influences include: organizational policies, federal and state laws, practice acts, code of ethics. These should be relevant to the situation.
6. For both step 2 or 3, separate the facts from the assumptions: Sometimes all healthcare professionals allow assumptions to guide their decision-making. These must be identified so that these assumptions do not interfere with the process.
7. Identify items that need clarification. Your paper should identify facts that you need to clarify. When initially discussing an ethical situation, it is not unusual to not have all of the answers.
8. Identify the decision makers: Is the patient an adult competent to make their own choices? Is the patient a child who is old enough to have a say in the decision. If the patient cannot make their own decision, who is the decision maker? How was this person selected?
9. Review the underlying ethical principles: Review which ones and why they apply t this particular case: beneficence, nonmaleficience, veracity, fidelity, autonomy and justice.
10. Define alternatives: One-Way to proceed may be apparent at this point. However, sometimes there are different choices. They should be addressed identifying the benefits and burdens for doing one thing versus the other.
11. Follow-up: Define the process to be used with the chosen alternative.

Reference Source: Levine-Ariff, J. & Groh, D.H. (1990). Creating an Ethical Environment. Nurse managers\' bookshelf a quarterly series: 2:1. Baltimore, Maryland: Williams & Wilkins. 41-61.