Healthcare Policy and Financial Management
Healthcare systems are dynamic because of over-changing policies, the prevailing focus on social determinants of health, and various economic issues. In the United States, health systems have rapidly changed since the creation of Medicaid in 1965 under the Social Security Amendments.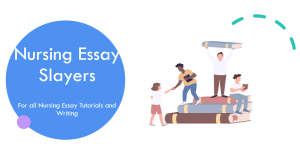 Medicaid is a joint health insurance plan involving commitment between the federal government, states, and other stakeholders to assist citizens with income and resources constraints to access health services. Since 1965, Medicaid has been the most popular health policy that provides covers over 70 million eligible populations, including pregnant women, children, people with disabilities, and the elderly.
Although the Medicaid joint policy frameworks cover a large section of previously underserved populations, the challenge of uninsured people exists today because of the underlying health disparities. In response to health inequalities and prevailing social health determinants, the federal government enacted the Affordable Care Act (ACA) of 2010 to extend the scope and influence of the previous healthcare policies, especially Medicaid. Today, Medicaid expansion plans in various states target the uninsured population to address inequalities and accommodate them in vital healthcare services.
Arguably, these policy instruments transform how states' health departments reduce mortalities and prevent diseases' prevalence, enhance life expectancy, and promote sustainable healthcare services.
The Affordable Care Act (ACA), Healthcare Organization, and Finance
Arguably, the Affordable Care Act of 2010 is one of the most profound healthcare policies in the US because it mediates many factors that affect people's ability to access quality healthcare services. According to McKenna et al. (2018), one of the aims of the ACA is to improve population health by tackling barriers or constraints to healthcare by improving insurance coverage, reducing health costs, and enhancing service quality.
Before delving into an in-depth analysis of the inspiration for the Affordable Care Act of 2010, it is essential to revert to the Medicaid policy of 1965. In this sense, it is crucial to acknowledge that Medicaid accommodated populations that met various eligibility criteria, including predetermined federal poverty levels across states. Despite targeting people facing different socio-cultural and economic constraints, the eligibility requirements excluded many vulnerable people.
One of the questions emanating from Medicaid before the Affordable Care Act in 2010 is whether the previously uncovered people would affordable various health care services. As a result, ACA capitalized on the synergies between affordability and socio-economic factors such as poverty and low income by expanding the scope of Medicaid policy.
According to Shrank et al. (2021), the Affordable Care Act of 2010 and the expansion of Medicaid changed the trajectories of organizational development and financing. In this sense, states enhanced health departments by providing financial assistance to healthcare institutions to cater to the high demand for various health services.
Essentially, Medicaid expansion lowered the eligibility criteria to accommodate people with income up 138% of the federal poverty line (about $35000 for a family of four). Undoubtedly, this strategy allowed uninsured people to enroll in Medicaid, reducing the uninsured people's population by about 20 million.
Another takeaway from Medicaid expansion is that federal tax credits and complementary policies encouraged people to enroll in the insurance coverage. McIntyre & Song (2019) argue that federal tax credits reduced the financial burden of monthly premiums by reducing cost-sharing plans for low-income consumers.
Also, it is unethical to ignore the impacts of Medicaid expansion on health Institutions and professionals. DiNardi (2017) contends that an increase in healthcare services demand and a high enrollment rate for previously uninsured populations required proper financial management approaches by organizations.
On the other hand, the ACA validated the need to transform how caregivers delivered services to patients. In this sense, enhancing in-patient, out-patient, and patient-centered care required nurses and other professionals to advance their knowledge and competencies.
Although these organizational transforms denote a positive direction for the American health systems, it is essential to be cautious because new patterns may create an unfavorable patient-nurse ratio, alter working hours, and lead to burnout for caregivers. As a result, healthcare institutions, federal and state governments, and other stakeholders face the challenge of investing in modern technologies to assist nurses in delivering care to patients.
The Affordable Care Act and Social Determinants of Health
Often, social determinants of health entail factors that affect how people access quality healthcare services. Social factors that determine how populations benefit from healthcare Institutions or services include income levels, poverty, employment, physical environments, and community networks.
The Affordable Care Act of 2010 factored these considerations by encouraging states to expand Medicaid cover. One of the steps to incorporate health determinants into policies was by lowering the eligibility criteria for the Medicaid insurance coverage, especially reviewing the federal poverty level to accommodate populations struggling with low-income, poverty, and unemployment.
Another strategy for capitalizing on these social factors was providing federal tax credits and financial assistance to reduce cost-sharing plans for uninsured Americans. States partnered with the federal government and other stakeholders to bridge geographical gaps by investing massively in telemedicine, virtual health, and community-based healthcare services. Arguably, these interventions are among the most profound legacies of the ACA and Medicaid expansion.
Proposed Changes in the Health Care System under the Current Administration
Although Medicaid and ACA are fundamental in improving the American healthcare system, uninsured people and resource management issues remain the most prominent concerns for these policies. Essentially, the Covid-19 pandemic further increased healthcare inequalities among Americans because many people lost jobs and their primary income sources.
As a result, the current administration faces challenges to alleviate healthcare disparities and increase policy scope to cover uninsured people. According to King (2020), Covid-19 creates unique affordability challenges related to surprise medical billing, staff shortage, and cost-sharing plans.
Therefore, the current administration should incentivize states to reevaluate eligibility criteria for Medicaid insurance and limit states' freedom to use provider taxes to inflate insurance costs. Arguably, these strategies may be fundamental in promoting affordability and accessibility to healthcare services.
Conclusion
The Affordable Care Act (Obama Care) of 2010 is one of the landmark policies transforming the American health system. ACA serves various objectives, including ensuring affordable healthcare services, addressing health disparities, and reducing the uninsured population to a manageable figure.
One of ACA's legacies is the Medicaid expansion that required the enhancement of the scope of the Medicaid cover to uninsured people. Medicaid expansion allowed states to review income eligibility criteria to up to 138% of the federal poverty level (FPL). Arguably, this approach accommodated many people who did not meet the requirements for Medicaid before the Affordable Care Act.
Also, ACA and Medicaid transformed hospitals and professional expectations to address the high demand for quality healthcare services. Although ACA is vital in revitalizing the healthcare sector, the uninsured people and resources management issues challenge its impacts. Therefore, the current administration should address social determinants of health and factors affecting the accessibility or affordability of healthcare services for the vulnerable population.
References
DiNardi, M. (2017). Affordable Care Act Medicaid expansions and the impact on nurses. SSRN Electronic Journal, 1-53. https://doi.org/10.2139/ssrn.3083464
King, J. (2020). Covid-19 and the need for health care reform. New England Journal of Medicine, 382(26), e104. https://doi.org/10.1056/nejmp2000821
McIntyre, A., & Song, Z. (2019). The US Affordable Care Act: Reflections and directions at the close of a decade. PLOS Medicine, 16(2), e1002752. https://doi.org/10.1371/journal.pmed.1002752
McKenna, R., Langellier, B., Alcalá, H., Roby, D., Grande, D., & Ortega, A. (2018). The Affordable Care Act attenuates financial strain according to the poverty level. INQUIRY: The Journal of Health Care Organization, Provision, And Financing, 55, 1-14. https://doi.org/10.1177/0046958018790164
Shrank, W., DeParle, N., Gottlieb, S., Jain, S., Orszag, P., Powers, B., & Wilensky, G. (2021). Health costs and financing: Challenges and strategies for a new administration. Health Affairs, 40(2), 235-242. https://doi.org/10.1377/hlthaff.2020.01560
HSN/476: Healthcare Policy And Financial Management Assignment Instructions
Assignment Content

Health care changes rapidly. This assignment is designed to help you understand how health care is organized and financed. In your assignment:

Explain the impact of the Affordable Care Act (ACA) of 2010 on health care organization and finance.
Explain how the ACA incorporated social determinants of health into health policy.
Summarize the proposed changes to the health care system under the current administration.


Cite at least three peer-reviewed sources published within the last five years that support your assignment. Include an APA-formatted reference page.



Read Rubric for specific point allocation and grading criteria.



Format your assignment as one of the following:

18- to 20-slide presentation (See instructor guidelines for format).
3- to 4-minute podcast (Make sure to cite your research as you speak).
15- to 20-minute oral presentation
875 to 1200-word paper


Submit your assignment.