Service Plan Brief for Psychiatric/ Mental Health Service Line D030
Nursing has a broad scope of practice, and nursing leaders require vast skills and experience in the nursing field. Nursing leaders also require these skills and knowledge when starting a new service line. Well-laid objectives, strategies, and an elaborate plan are imperative.
A good market analysis is required to ensure the applicability and feasibility of a plan. A leader also requires to do an organizational analysis for strategic planning. The success of an activity is dependent on the vigor of the plan. This essay analyzes leadership activities in starting a mental health center and running it effectively.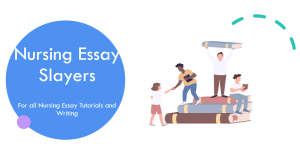 Importance
The proposed service line is offering wellness coaching and mental health services in the hospital. The service shall be integral for people seeking emotional assistance, psychological help, mental health, and psychological issues management. These services are currently unavailable, and patients are referred to other facilities.
Patients who develop mental health issues during their treatment on the ward also face many complications due to a lack of diversity. Recently, mental health issues have drastically increased, especially among youth (Biddle et al., 2019). Complications of mental health issues are a leading cause of death among teens and young adults.
These complications include suicide, school dropout, drug and substance abuse (Odgers & Jensen, 2020). The elderly population also suffers from several mental health issues such as dementia. The prevalence of patients with mental health issues is high, and the hospital's catchment population, above 400,000, represents a significant number of mental health patients who go untreated. With the service line in operation, all patients shall receive affordable and quality care accessible to patients of all ages.
Such roles of a nurse leader in creating new service lines require vast knowledge and experience in nursing and leadership (Belrhiti, Giralt, & Marchal,2018).
Market Analysis
The hospital's catchment population, as mentioned earlier, is high. Prevalence of mental health status is varied, and it would be difficult to establish the point prevalence. According to the national psychiatric and mental health statistics, the service's main target populations should be the youth and older patients because they have higher mental health issues (Odgers & Jensen, 2020).
There are very few healthcare facilities within the region. The hospital is also a referral center in the district for smaller health centers. Being the only big hospital in the area gives the hospital a competitive advantage (Seyyed-Amiri et al., 2017). Patients with various medical conditions are referred to the hospital for further care, including mental health patients.
The psychiatric/mental health service line shall be the first in the sub-district, and the hospital shall thus be the referral center for the smaller health center. However, the line might face stiff competition from well-established centers such as Greenville Psychiatric Hospital.
The hospital specializes in psychiatry and mental health issues, and it has been the referral facility for a long time. Other hospitals have active and elaborate psychiatry and mental health department and have thus advanced in resources, technology, and practices. These hospitals shall bring huge competition to the new line.
SWOT Analysis
Strengths
Weaknesses
One of the major strengths of the service idea is the presence of two qualified Psychiatric Mental Health Clinical Nurse Specialists (PMH-APRN).
Human resources are also weaknesses. There is a nurses' shortage globally, and Chastain Park Hospital is not left behind.
The hospital has physical resources such as some spacious buildings and equipment, idle machines such as the electroconvulsive therapy machine bought to offer the service line.
.

Another weakness is the physical location of the organization. The hospital is located on the outskirts of town, which affects its access.

Another strength is financial resources. Has a strong financial base
A culture with poor communication
Strong and top leadership
Autocratic administrative structures
| | |
| --- | --- |
| Opportunities | Threats |
| One of the opportunities of the organization is its competitive advantage being the district referral hospital. | The main threat is competition from larger and more elaborate psychiatric mental health hospitals and hospitals with advanced psychiatric and mental health departments. |
| Another opportunity is demographics. The hospital has a relative advantage due to the large catchment population. | The competitors have formed good patient systems and good reputations. |
| The government policies favor the line because the government highly recommends having a psychiatric/ mental health department. | Another threat is the poor political environment due to a common worldview that healthcare facilities are wasting funds. |
| In addition, the hospital receives funding from donors that can be channeled towards starting the new line. | The hospital also lacks a good relationship with suppliers and mental health partners because they lack a mental health service line. |
SWOT Analysis Results
A SWOT analysis is integral in developing a strategic development plan (Abedi et al., 2020). The hospital can utilize financial resources to employ enough nurses for the new service line and purchase necessary equipment used in advanced practice.
The hospital funds can also advertise the new service line and create public awareness and utilization of the mental health services. The hospital has extensive physical resources which the hospital can utilize to outmatch competitors' equipment and systems. The two PMH-APRNs are essential resources in creating a rapport with the politicians and the public to ensure the new line's operation is not interfered with.
The hospital is a public referral center and can use the advantage to market its services and overcome competition from other institutions. The institution can also use existing resources to improve communication through interventions such as electronic health records. A good relationship with employers is integral in obtaining an operation and health license. The hospital can utilize available funds to build a rapport with the suppliers and service partners.
Cost-Benefit Analysis
Category
Description of the Service Plan Costs
The Organization
Cost of purchasing equipment
Hiring healthcare workers
Constructing the psychiatric/ mental health complex
Operations
Survey costs
Return on investment analysis costs
Customer satisfaction costs
The Client/Patient
Hospital bed costs
The Staff
The hospital staff shall require recruiting and orientation costs.
Their salaries are also an added cost to the hospital.
Staff training costs
Technology
Technological advancements shall require an installation fee.
Staff training costs
Maintenance costs
Category
Description of Service Plan Benefits
The Organization
More revenue from the clients
Improved reputation.
Improved quality of care delivery
Operations
Improved information flow
Bridged gaps in patient care
The Client/Patient
Patients benefit from the new service because they will not require referral to other facilities.
The patients who get sick while in the hospital shall receive care from within, minimizing costs accrued from hiring external mental health experts.
The hospital is a public hospital which means the mental health services shall be available to the patients at a cheaper price considering most hospitals are private hospitals.
The Staff
More staff shall offer more services; hence revenue is available for the hospital.
With enough staff, patient quality care is guaranteed, and hence patient satisfaction.
Patient satisfaction gives the hospital a good reputation for more clients hence more revenue influx.
Technology
Technology will ensure care continuity in the hospital. The provision of specialized and advanced care using this equipment shall also create a good reputation for the institution (Mishan & Quah, 2020).
They shall also ensure high-quality care, such as better diagnostic procedures and patient outcomes.
 Risk Assessment and Strategies
| | |
| --- | --- |
| Risks | Overall Results and Strategies for Minimizing the Risks |
| Lack of support by the top management- | Presentation of a clear service plan with achievable and realistic objectives |
| Inadequacy of funds to carry out the business plan- | Mobilization of funds from donors and commercial institutions |
| Poor or ineffective business strategy- | Review of the business strategy by an accrediting team |
| Non-compliance to the plan- | Creation of a control team with periodic analysis and reports |
| Operational flaws- | Prior system assessment to ascertain the readiness of the existing system for the new service line (Mishan & Quah, 2020) |
Financial Projections
The hospital has $20 million in the savings account, and it shall utilize this money in the project. The income during the first quarter is expected to be 0$ because it is the year of setting up the project. The plan shall begin operations in the second year.
The hospital shall obtain funds from three distinct areas: hospital savings, commercial lending institutions, and donors and partners. The new service shall inject funds to the hospital through consultation fees, purchase of drugs, and utilization of services such as electroconvulsive therapy.
Payment for these services shall generate revenue that shall be integral for the growth of the line. They will help provide equipment in this department and support its growth. The funds are expected to grow exponentially as the service becomes famous. The department will require support for the first year but will be independent in the subsequent years.
Payers
The payers for these services include the clients, donors, and insurance agencies. The hospital also has a private wing, and clients are also allowed to foot their bills using cash. The money from the clients, the donors, and the insurance agencies form a significant percentage of the payers in this system
Graph
Operational Expense Budget
Category
Description and Cost ($) of Each Type of Expense
Personnel Expenses
10 nursing officers- $360,000 p.a
2 PMH-APRNs – $96,000
1 Psychiatrist- $60,000
Other-than-Personnel (OTP) Expenses
Building and construction- $1M

+ site viewing and licensure

25 Hospital beds- $20,000
Therapy equipment-$1.5M
Drugs- $1M
Pie Chart
Key Performance Indicators (KPIs)
Service Plan KPIs
Measurement and Frequency
Structure:
Return on assets after a cost-benefit analysis to be done every year. It is a complex process. The process helps determine the importance of the service line cost-wise. The generated funds are measured against the asset investment to determine the return on assets. The cost of providing services is measured against the revenue from providing these services.
Process:
The number of customers per month against the expected number. The KPI shall help determine how effective the service line is in attracting and retaining new clients. In this KPI, the number of patients visiting the hospital is recorded every month and compared to the hospital's expectations. The KPI determines the efficiency of the processes during service delivery. From this KPI, an organization can determine flawed processes that discourage clients from visiting the hospital and work on them promptly. By measuring the expected number of customers against the expected number, a hospital can determine its efficiency.
Outcome:
Customer satisfaction data should be collected from every client who visits the hospital. The KPI measures how satisfied a customer is with the services provided. This KPI requires a survey on all patients who visit the hospital each month to determine how satisfied and how likely they are to come back and refer others to the facility.
 Future Decisions
The KPIs are very integral to the future of the project. They help a company continually evaluate itself to understand its success or failure (Wohlers et al., 2018). Return on assets helps determine the effectiveness and cost-benefit of a project. A company can do away with a losing project and invest more in projects that generate adequate revenue. If the number of clients coming is below the expected number, the institution can use other means such as advertisements.
Customer satisfaction rate and feedback help the institution determine areas that are doing well and invest more in them and those that require improvement and thus work on them promptly (Patel, 2018). These KPIs results are all integral to a company for decision making.
Improvement Strategies
A major way of improving staff performance is staff training. Training enhances staff understanding and promotes interprofessional collaboration (Dillon, Moriarty, & Lipschik, 2018). Interprofessional collaboration is very integral for continuous patient care and is associated with improved quality of care. Training also provides a platform for the social interaction of professionals.
Another strategy is recognizing and rewarding exemplary performance among teams (Victor & Hoole, 2017). Interprofessional teams such as departments can be rewarded when their department does well in inpatient care. The reward motivates other teams to work together, thus promoting interprofessional collaboration and performance.
Tasks and Timelines
| | | |
| --- | --- | --- |
| Task | Task Owner Title | Timeline |
| Proposal presentation for approval | Dr. Joy | One day |
| Purchase of beds | Dr. Idara | 1 month |
| Mobilization of funds | Dr. Irene | 1 month |
| Purchase of drugs and therapy instruments | Mrs. Tinsey | 1 month |
| Construction of the Psychiatric/ Mental health complex | Engineer Moses. T. | 1year |
| Site visiting and accreditation | Dr. Morris | 1 week |
| Recruitment of Nurses, PMH-APRNs | The HR and Recruitment team | 1 month |
| Training of healthcare workers | Mr. Monte | 1 week |
| Project Evaluation and report writing | Mrs. Tina | Every 3 months |
| Testing equipment and installing them | Mr. Kelly, Mrs. T | 1 week |
| | | |
| | | |
Executive Summary
Every service idea requires a very elaborate plan. I identified a very good market niche during the market analysis to introduce a psychiatric/ mental health service line. The market gap arises from the lack of a competitive healthcare facility in the immediate neighborhood. There were clear weaknesses and strengths, such as finances which shall be integral in the development plan.
SWOT analysis revealed competition as a major threat, and thus a nurse leader must lay down strategies to ensure those risks do not interfere with the plan. Using the strengths and weaknesses to minimize threats and maximize benefits is very important, as seen above. After evaluation for cost-benefit analysis, the service line is worth an investment.
The benefits of the service line from the organization, operations to patients cannot be overlooked. The service line idea is a feasible plan that should be considered and implemented with immediate effect. An improvement plan requires prompt control, and a company must develop key performance indicators to ensure it sticks to the plan developed, and the processes and outcomes are as expected.
The institution makes future decisions depending on the results of the KPI. Flaws and loopholes unearthed help form a good base for the development of improvement strategies from the plan. In addition, the institution must have identified tasks to ensure everyone completes their assigned duty and the improvement plan is a success.
References
Abedi, G., Soltani Kontai, S. A., Marvi, A., Mazidi, S., Abedini, E., & Abbasi Chaleshtary, A. (2018). SWOT analysis of health reform plan on healthcare sector from the stakeholder perspective. Journal of Mazandaran University of Medical Sciences, 28(166), 199-212. http://jmums.mazums.ac.ir/article-1-9745-en.html
Belrhiti, Z., Giralt, A. N., & Marchal, B. (2018). Complex leadership in healthcare: a scoping review. International journal of health policy and management, 7(12), 1073. doi: 10.15171/ijhpm.2018.75
Biddle, S. J., Ciaccioni, S., Thomas, G., & Vergeer, I. (2019). Physical activity and mental health in children and adolescents: An updated review of reviews and an analysis of causality. Psychology of Sport and Exercise, 42, 146-155. https://doi.org/10.1016/j.psychsport.2018.08.011
Dillon, P., Moriarty, H., & Lipschik, G. (2018). Using simulation with interprofessional team training to improve RRT/code performance. Journal of Interprofessional Education & Practice, 11, 67-72. https://doi.org/10.1016/j.xjep.2018.01.002
Mishan, E. J., & Quah, E. (2020). Cost-benefit analysis. (6th Ed.). Routledge. https://doi.org/10.4324/9781351029780
Odgers, C. L., & Jensen, M. R. (2020). Annual Research Review: Adolescent mental health in the digital age: facts, fears, and future directions. Journal of Child Psychology and Psychiatry, 61(3), 336-348. https://doi.org/10.1111/jcpp.13190
Patel, N. (2018). The benefits and importance of customer satisfaction. Neil Patel. com.
Seyyed-Amiri, N. A. D. E. R., Shirkavand, S., Chalak, M., & Rezaeei, N. (2017). Competitive intelligence and developing sustainable competitive advantage. AD-minister, (30), 173-194.
Victor, J., & Hoole, C. (2017). The influence of organizational rewards on workplace trust and work engagement. SA Journal of Human Resource Management, 15(1), 1-14. https://doi.org/10.4102/sajhrm.v15i0.853
Wohlers, B., Dziwok, S., Schmelter, D., & Lorenz, W. (2018, July). Improving Quality Control of Mechatronic Systems Using KPI-Based Statistical Process Control. In International Conference on Applied Human Factors and Ergonomics (pp. 398-410). Springer, Cham. https://doi.org/10.1007/978-3-319-94196-7_37