Discussion Paper: Prediabetes
Prediabetes is a health condition that is also referred to as Borderline (Centers of Disease Control and Prevention, 2020). Prediabetes is a severe medical condition whereby the blood sugar is higher than the standard yet to be diagnosed as diabetes. With increased risky conditions, prediabetes develops to be diabetes type 2, stroke, or heart disease.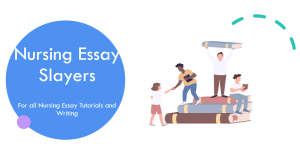 Contextually, stud shows that prediabetes conditions developing to diabetes is ultimately higher for black American women than the white women (Centers of Disease Control and Prevention, 2020). Reportedly, around 66 cases in every 1000 a population show the most significant difference for black and white women.
Prediabetes may not show any apparent symptoms; therefore, it may be undetected until adverse health issues show up. Looking at prediabetes as a risky health condition, primary health care considers the disease's diagnosis, screening, and promoting awareness and education to people to facilitate immense management and control of the disease.
The driving factor that renders most black American women at high risk of prediabetes is their biological increase in weight, especially fat within the abdomen part. The latter is a racial disparity which scholars argue is a condition that develops type 2 diabetes primarily for people aged 45 years and older (Rajput et al., 2019, p. 11).
Mainly, Dr. Mercedes R Carnethon conducted research having 4200 participants from Coronary Artery Risk Development in Young Adults (CARDIA). Having participants aged 18 to 30 years, with a balanced proportion of African American women and white American women, the collected information about their family and personal medical history, including health habits like diet, smoking and drinking, and their weight.
Secondly, information was tracked concerning their education level, employment status starting from their youth, capability in paying their bills, and matters concerning their neighborhood. The information is used as statical analyses to examine their socioeconomic, biological, psychological, behavioral, and neighborhood risks attributing to diabetes developing risks.
Resultantly, biological risk drivers caused the most disparity, for example, the participant's waist measurement, fasting glucose levels, lung function, blood pressure, body mass index, and lipids (Shahzad et al., 2021). Ultimately, Carnethon argues that researchers have failed to find the critical contributor to the high-risk rates for black women; therefore, more research and efforts to mitigate the ancient disparities contributors to diabetes incidence are vital.
According to the Carnethon study, the health behaviors of obesity, diet, and physical activities cause prediabetes disparities. Significantly, the factors can change over time. Also, the researchers did not consider the racial difference in conjunction with diabetes development.
Such considerations are essential since diabetes cases in young black American youths increase, especially for those between ages 10 to 19. Additionally, the latter must consider the reports of non- Hispanic white young people of the same cohort to have fairly stable diabetes incidences compared to the non-Hispanic black youth cohort, who have around 6% increased in diabetes cases (Dendup et al., 2018).
Scholars such as Bancks support the latter's consideration, arguing that the behavioral risk changes in children and youths are essential since the changes develop and start to accumulate, causing prediabetes that adversely grows into diabetes severity.
Currently, Sadiya S. Khan, MD, MSc, the assistant professor in Medicine and Preventive medicine, conducts research that focuses on weight optimization as a stepping stone to preventing diabetes. With 4200 participants from the Multi-ethical Study of Atherosclerosis (MEGA), 47% were men without diabetes symptoms, with whom 54% were white, 33% black, and 13% were Mexican American.
The participants were at approximately 27.9 kg/m squares, median BMI to study obesity correlation with prediabetes conditions (Nhim et al., 2018). Additionally, with the help of the National Health and Nutrition Examination Survey, the research studies for age-adjustment in obesity prevalence in adults portraying similar characteristics. The research also calculates the population fraction attribution from ethics, race, prevalence, and sex-specific HRs.
Resultantly, 11.6% of diabetes incidents on average within 9.2 years follow-up. Among the cases, the participants with obesity reported nearly 95% of having the disease (Rajput et al., 2019). The white had higher risks than the Mexican American women is associated with obesity. Also, white women show a lower prevalence of obesity as compared to Mexican and black American women.
For men, the latter was similar among ethnicity and race subgroups. Contextually, the study helps define the contemporary and scope extent of the prime public health problem, which shows a gap in understanding ways to support individuals and communities in losing weight or maintaining a healthy weight. The public ultimately needs access to healthy foods, health care, and safe green spaces for preventive services.
It is vital to increase PCP awareness and CDC- approved LCP referrals worldwide as well as promoting the national efforts in mitigating type 2 diabetes infection. The PCPs are essential for the critical role of testing and screening prediabetes, whereas the LCP being recognized by CDC is essentially responsible for the referral.
Primary health care provides early screening to reduce intense health complications and risks. The process is the same as type 2 diabetes, whereby clinical risk factors are incorporated, for example, pathology screening, fasting venous blood test, HbA1c, and Oral Glucose tolerance test (OGTT) (Shahzad et al., 2021).
In regards to education for health care providers in primary care, lifestyle strategic supports are vital to effectively manage prediabetes. Also, delaying the inception of type two diabetes through healthy eating, regular physical activities, and weight reduction promotes awareness to deal with the problem.
Lifestyle interventions such as smoking cession, stress reduction, and improved sleep are commendable for all people. Such strategies differ as per predefined programs' visits, relevant clinical visits, and professional health training.
References
Bell, K., Shaw, J. E., Maple-Brown, L., Ferris, W., Gray, S., Murfet, G., … & Gordon, B. A. (2020). A position statement on screening and management of prediabetes in adults in primary care in Australia. Diabetes research and clinical practice, 164.
Centers of Disease Control and Prevention. (2020, June 11). https://www.cdc.gov/diabetes/library/features/truth-about-prediabetes
Dendup, T., Feng, X., Clingan, S., & Astell-Burt, T. (2018). Environmental risk factors for developing type 2 diabetes mellitus: a systematic review. International journal of environmental research and public health, 15(1), 78.
Nhim, K., Khan, T., Gruss, S. M., Wozniak, G., Kirley, K., Schumacher, P., … & Albright, A. (2018). Primary care providers' prediabetes screening, testing, and referral behaviors. American journal of preventive medicine, 55(2), e39-e47.
Rajput, R., Garg, K., & Rajput, M. (2019). Prediabetes Risk Evaluation Scoring System [PRESS]: A simplified scoring system for detecting undiagnosed prediabetes. Primary Care Diabetes, 13(1), 11-15. https://doi.org/10.1016/j.pcd.2018.11.011
Shahzad, F., Ishaque, A., & Saleem, F. (2021). Prediabetes in the adolescents-an emerging epidemic–a cross-sectional 3 survey of medical students at a public university, Quetta, Pakistan 4. Journal of the Pakistan Medical Association,
Discussion Paper Instructions: Prediabetes
For this assignment refer to the attached cms.gov link. Write a 2 page paper with at least 2 references explaining how your project will fit into the Meaningful Measures framework. Discuss the following in your paper:

How  does the Meaningful Measures framework relate to your project?
How will you measure outcomes for your project?
What instrument will you use?
How will you ensure safety?
How will you provide feedback to the agency regarding your results?

My project: \'How does the implementation of a structured prediabetes education intervention for adult primary care providers improve diagnosis and screening among African American Females aged 30-60 to decrease Hemoglobin A1c levels compared to no education intervention within 3 month time frame?

https://www.cms.gov/Medicare/Quality-Initiatives-Patient-Assessment-Instruments/QualityInitiativesGenInfo/MMF/General-info-Sub-Page