Violence Against Children
According to the World Health Organization (WHO), violence is defined as any action or behavior that hurts, injures, or harms an individual, regardless of the cause (WHO, 2020). The etiologies of harm or injury among the children are maltreatment, bullying, emotional, sexual and intimate partner violence (WHO, 2020). Due to the long-term effects of violence on children's health and well-being, appropriate strategies for prevention and reduction must be implemented.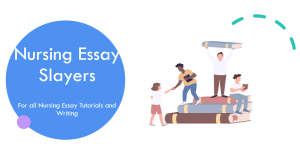 Risk Factors of Violence
Certain groups of children are more vulnerable to violence and its consequences than others. According to Golshiri et al. (2018), boys are more likely to be victims or perpetrators of violence. Golshiri et al. (2018) conducted a research among middle and high school children aged 11-18 years in rural and urban areas in Iran and found that 42.4% and 18.1% boys and girls respectively, engaged in physical fighting.
Furthermore, age is implicated as a risk factor for violence. Violence has been shown to be higher among primary school children than among high school students (Golshiri et al., 2018). This can be attributed to the children's increasing ability to resolve conflict in a nonviolent manner as they grow older.
Further, victims of violence are more likely to be members of the lesbian, gay, bisexual, and transgender family, mentally ill children, and those who have been exposed to or witnessed violence (WHO, 2020). Moreover, children exposed to drugs, early marriage, and those from dysfunctional families are more vulnerable to the effects of violence.
Relationship between Violence and Aggressive behavior
While violence refers to actions and behaviors that cause harm or injury to another person, aggressive behavior refers to behavioral outbursts that result from an inability to control aggressive impulses (Allen & Anderson, 2017).
The aggressive impulses, for example, verbal and physical aggression, fights and temper tantrums precipitate violence. Therefore, children with aggressive behaviors are likely to be perpetrators of violence due to their inability to control their aggressiveness (Allen & Anderson, 2017).
Contrarily, children who have been exposed to various forms of violence, for example, those who have experienced physical or emotional trauma especially in early stages of life are likely to have increased risk for aggressiveness (Allen & Anderson, 2017).While aggressive behavior has been identified as a risk factor for becoming a victim or perpetrator of violence, the latter can also be the cause of aggression.
Approach to Children Suspected of Abuse
The management of children suspected of abuse is determined by the etiology. Stabilization of the patient is prioritized in the acute setting. The acute stabilization guidelines call for an evaluation of the airway (A), breathing (B), circulation (C), Glasgow Coma Score, and blood glucose levels (D).
Thereafter, the clinician conducts a thorough history of the events leading up to the hospital visit, as well as a physical examination of the patient. Physical examinations of children with a suspected history of physical abuse may reveal bruises, burns, or ligature marks (Gonzalez et al., 2020).
The clinician thereafter reports to a child protective service that is responsible for interventions regarding cases of child abuse. In case of a sexual abuse, physical, mental and psychosocial aspects of the abuse must be addressed. Girls are treated for sexually transmitted diseases and given emergency contraception within 72 hours of the sexual abuse (Gonzalez et al., 2020). In all the processes, the significance of a child abuse in the pediatric wards is incredibly beneficial.
References
Allen, J. J., & Anderson, C. A. (2017). Aggression and Violence: Definitions and Distinctions. In The Wiley Handbook of Violence and Aggression (pp. 1–14). John Wiley & Sons, Ltd. https://doi.org/10.1002/9781119057574.whbva001
Golshiri, P., Farajzadegan, Z., Tavakoli, A., & Heidari, K. (2018). Youth violence and related risk factors: A cross-sectional study in 2800 adolescents. Advanced Biomedical Research, 7(1), 138. https://doi.org/10.4103/abr.abr_137_18
Gonzalez, D., Bethencourt Mirabal, A., & McCall, J. D. (2020). Child Abuse and Neglect. In StatPearls. StatPearls Publishing. https://www.ncbi.nlm.nih.gov/books/NBK459146/
World Health Organization. (2020). Violence against children. Who.Int. https://www.who.int/news-room/fact-sheets/detail/violence-against-children