Advanced Pharmacology Knowledge
Over the years, social and economic factors have created a constant evolution that has continually changed the healthcare system. With an aging population and diverse health needs, nurses have created innovative alternatives to traditional practice to address the arising challenges optimally. This endeavor has resulted in multiple career opportunities for nurses while increasing the demand for advanced practice nursing (APN).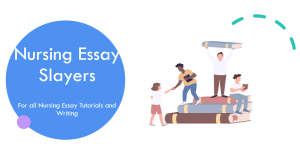 Advanced practice nurses (APNs) engage in various specialties such as mental health, pediatric, geriatric, adult, women, family health, and occupational health. Cherry and Jacob (2019) assert that APNs take client histories, order, perform, and interpret diagnostic tests, prescribe and monitor medications, and serve as a consultant or primary health care providers for families.
Therefore, APNs must possess advanced and specialized pharmacologic knowledge. This paper offers a deeper analysis and insights into the importance of advanced pharmacology knowledge for Family Nurse Practitioners' practice.
Family Nurse Practitioners (FNPs) provide a variety of services. They have essential roles and responsibilities in different areas such as patient history, diagnosis, developing care plans, making prescriptions, fulfilling administrative roles or work, and developing and implementing health care policies (Ohio University, 2021). The scope of practice for FNPs varies with different states.
In some states, FNPs have full practice authority, meaning they can guide patient care and prescribe medications without consulting a physician. Therefore, knowledge of advanced pharmacology is vital for the Family Nurse Practitioner.
Zhang and Patel note that in twenty-two states, advanced practice registered nurses (APRNs) have full practice authority, with prescriptive authorities similar to physicians. Prescriptive authority for APRNs (including FNPs) significantly contributes to providing cost-effective, timely, and high-quality health care services.
Consequently, there is a reduced burden of diseases among populations, increased access to quality health services, and enhanced patient outcomes. DePriest et al. (2020) state that nurse practitioners with full practice authority deliver more accessible and high-quality healthcare services, achieving similar results to the physicians. Moreover, they contribute to better health indices within a particular state.
Furthermore, nurse practitioners are educated and highly qualified professionals who provide safe and quality care services, increasing access to timely healthcare services to populations (Quinn, 2021). Therefore, knowledge of advanced pharmacology helps the family nurse practitioner achieve these highlighted invaluable roles.
Knowledge of advanced pharmacology also equips family nurse practitioners with the skills to provide pharmacotherapeutics for the common diseases and conditions encountered across the lifespan. The knowledge enables the FNP to apply pharmacodynamics and pharmacokinetics, emphasizing developing patient-centered and individualized prescriptive decisions in the context of costs, quality, safety, and outcomes.
Advanced pharmacology knowledge helps the family nurse practitioner to prescribe the right medications. For instance, specific pathogens are sensitive to particular pharmacologic agents. Furthermore, prescribing the wrong medications leads to drug-resistant agents' development and even worsens a patient's clinical symptoms.
Therefore, accurate scientific and pharmacologic knowledge enables the family nurse practitioner to correctly prescribe medications, improving patient outcomes, reducing the burden of illnesses, and increasing access to high-quality healthcare services.
Some medications can interact with others, creating undesirable adverse effects, some of which might be life-threatening. Therefore, a prescriber must be aware of the possible medication interactions. Furthermore, some medications call for careful monitoring to prevent adverse effects. Thus, advanced pharmacology knowledge enables the FNP to avoid medication interactions and appropriately monitor drugs as required.
The future of family nurse practitioners is brighter than ever. FNPs perform crucial roles that improve the overall health status of the population. To fulfill their roles appropriately, FNPs must continue refreshing their knowledge of advanced pharmacology and keep abreast with the current health trends guided by continuous education and research.
References
Cherry, B., & Jacob, S. R. (2019). Contemporary nursing: Issues, trends, & management (8th ed.). Mosby.
DePriest, K., D'Aoust, R., Samuel, L., Commodore-Mensah, Y., Hanson, G., & Slade, E. P. (2020). Nurse practitioners' workforce outcomes under implementation of full practice authority. Nursing Outlook, 68(4). https://doi.org/10.1016/j.outlook.2020.05.008
Ohio University. (2021, October 18). Advanced Nursing Practice: The Role of FNPs. Ohio University. https://onlinemasters.ohio.edu/blog/advanced-nursing-practice/
Quinn, W. (2021). Delaware Recognizes APRN Full Practice Authority. Campaign for Action. https://campaignforaction.org/delaware-recognizes-aprn-full-practice-authority/
Zhang, P., & Patel, P. (2021). Practitioners And Prescriptive Authority. PubMed; StatPearls Publishing. https://www.ncbi.nlm.nih.gov/books/NBK574557/
Importance of the Advance Pharmacology knowledge for Family Nurse Practiotioners practice.
Please, make a reflection about the importance of the Advance Pharmacology knowledge for Family Nurse Practiotioners practice.