Analyzing a Current Health Care Problem or Issue
One of the most essential skills in health care delivery is accurate and effective decision-making. Preventive health requires decision-making on effective interventions and preventive strategies. Improving patient safety also contributes to improving patient quality because safety is one of the domains of healthcare quality.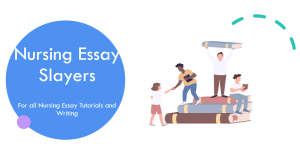 Effective care is also another domain of quality. Therefore, effective care strategies to promote patient safety increase the chances of achieving quality care. Quality improvement initiatives are best executed using model-based strategies.
In this project, an evidence-based process is initiated to provide clinical answers to a health practice problem – medication errors. The Socratic Problem-Solving Approach will be used to base the critical thinking background for this project. Medication errors cause direct patient harm, patient injuries, patient disability and poor quality of life, and in worst cases, patient mortality.
The purpose of this paper is to describe the practice health problem, substantiate its existence using scholarly and peer-reviewed sources, propose evidence-based potential solutions, and explain the ethical outcomes this potential solution was implemented.
The Health Care Problem or Issue
To err is human has become a cliché in healthcare practice because we have accepted that mistakes leading to medical and medication errors are inevitable. However, this should not mean that we should not strive and attempt to minimize, if not prevent, these mistakes completely.
Medication errors are usually foreseeable, and their causes can be identified in a hospital setup. Nevertheless, some cases of medication errors still occur. This health problem can be multifactorial in origin, thus requiring a multidisciplinary approach and multiple interventions.
Interventions used to prevent medication errors include but are not limited to the use of technology, medication reconciliation, the use of health policy, patient education, improving inter-professional and intra-professional collaboration and communication, bedside shift reporting, and improving reporting systems.
These interventions and strategies have different effectiveness ratings and are used at different stages of the medication treatment process. Communication, policy, education, and technology are potential areas in nursing care that should be emphasized to prevent medication errors in any health system.
National Coordinating Council for Medication Error Reporting and Prevention categorized medication errors into nine classes according to the severity of the errors. The most severe errors included those that could have caused patient death (National Coordinating Council for Medication Error Reporting and Prevention, 2022). These severe errors are classified as class I errors, while classes B and A errors are those that did not reach the patient or didn't occur despite the potential to occur, respectively.
Causes of the Health Problem
As aforementioned, medication errors in nursing can be multidisciplinary and multifactorial, starting from medication prescription, dispensation, administration, and monitoring. Various literature items have described the causes of medication errors from various perspectives and settings.
The umbrella causes of medication error causes can be classified as errors of prescribing, nursing errors, and pharmacist errors. This classification includes both processes and stakeholders in the causes of medication errors. According to an integrative review by Stolic et al. (2022), nurses play a significant and critical role in medication error prevention but, at the same time, contribute to significant medication errors.
The most common nursing errors leading to medication errors include the wrong rate of medication titration, wrong time of administration, the wrong dose administered, omitting a patient's dose or medication, wrong route, wrong fluid for administration, wrong drug, and wrong patient.
Pharmacists can also contribute to medication errors by dispensing medication otherwise not prescribed, wrong medication dose, wrong strength, inappropriate quantity, inappropriate medication labeling, and not delivering a prescribed drug without notifying the prescriber or the patient (Alsaidan et al., 2018).
The prescriber, on the other hand, can prescribe the incorrect drug, provide a prescription leading to drug-drug interactions, make an incomplete prescription, prescribe incorrect interval or incorrect dose, or fail to offer to monitor for their prescription. These causes are important to nursing because their prevention can require an interdisciplinary approach that involves nurses and other stakeholders.
Medication errors can also arise from other factors such as system, human, and medication factors. Human factors include but are not limited to stress, distractions, fatigue, workplace, and inadequate training. For example, nurses in an understaffed environment with workplace incivility can make mistakes leading to the aforementioned nursing factors for medication errors.
In a qualitative study by Al-Ahmadi et al. (2020), these human factors are varied and sometimes determined by the practice setting. Workload, prescriber attitude, and motivation can lead to exhaustion and lack of concertation.
System factors that contribute to medication errors include but are not limited to ineffective communication, poor reporting systems, and an overburdened healthcare system can lead to medication errors. A study by Rasool et al. (2020) examined these factors among patients with chronic disorders and found that medication errors are among the top three leading causes of outpatient visits, and system factors play a significant role in their causation.
Therefore, having the system to track and report patterns of these errors can initiate targeted interventions. Medication factors in medication errors include wrong labeling, packaging, or labeling design. The Healthcare system must account for these factors by ensuring that nurses countercheck to ensure the right medication is prescribed, dispensed, and administered.
Analysis of the Health Care Problem or Issue
Medication safety is health is a health issue relevant to nursing practice and health system quality. Medication errors happen in various settings that include but are not limited to a doctor's office, nursing station, pharmacist's office, patient bedside, or at the patient's home. Therefore, this issue involves the doctor, nurse, pharmacists, patient, and family caregiver. These stakeholders must be coordinated and engaged in medication safety to improve safety outcomes.
This health problem is important to me as a nurse because of three key reasons. Firstly, this issue impacts both my care and my patient outcomes. Disability, death, and costs implication that arise from medication errors limit the quality of my nursing care output.
According to Rasool et al. (2020), an estimated half a million medication errors occur in the United States. These errors are preventable, but they lead to significant economic burdens at the individual, family, and health system levels.  Secondly, this healthcare issue is important to me because of the potential professional and legal implications if they occur during my care.
Being held liable for medication errors could mean losing my licensure or being subject to legal action. Even with indemnity cover, my professional reputation and patient trust would be negatively affected. Being aware of these outcomes makes this health issue so critical to my personal and professional practice.
Lastly, it is my responsibility to provide safe, quality care to my patients. For example, one of my professional values is empathy and I intend to uphold this virtue in practice and training. By preventing these errors, I believe I can fulfill this value today and in the future.
Potential Solutions for the Health Care Issue
Improving communication between all stakeholders, implementing an interdisciplinary approach, providing medication safety education, implementing progressive policies, and implementing consistent reporting systems are some of the strategies to prevent medication errors.
The role of technology in achieving these strategies is enormous. Key technologies that have been used in preventing medication errors include electronic health records (EHRs), computerized physician order entry systems (CPOEs), medication reconciliation technology, and barcode medication administration technology (BCMA).
BCMA is a specific and potential technology that can provide a solution to this health issue by preventing administration errors at the pharmacist's and nurse's levels of medication treatment. Therefore, errors due to medication dispensing and administration can be prevented.
This technology uses barcodes to verify and track medication use in the hospital. Consequently, it can ensure that the five R's of medication treatment are protected: right patient, drug, time, route, and dose.
Implementing BCMA technology systems requires appropriate software, hardware, provider training, standard medication dispensing and administration systems, and other complementary technological systems. A healthcare organization needs to purchase BCMA software and install it within computers and scanners integrated within this system.
Moreover, barcode labels for specific medications are required for scanning and tracking medication use. Healthcare providers need to be trained on how to use this system and deliver consistent care through standardized medication administration processes (Mulac et al., 2021). Complementary technologies such as medication reconciliation systems and EHRs are also required to track patient medication information and history.
BCMA improves patient safety by enhancing medication reconciliation and tracking administration. They also strengthen care efficiency because they reduce the time for medication reconciling and safety counterchecking.  However, this solution is expensive to purchase, install, and implement.
Healthcare provider training can be costly and takes time. For organizations with preexisting complementary technologies aforementioned, compatibility issues are present and pose a barrier to the adoption of this potential solution. As explained before, ignoring medication error prevention has cost, safety, patient satisfaction, and care efficiency. These are key tenets of quality in healthcare.
Ethical Considerations if This Potential Solution was Implemented
Implementing BCMA will require that the organization implements adequate safety and quality standards for healthcare system technology. Policies and practice standards to safeguard the use of patient information will be reasonable steps toward a positive direction.
Ethically, implementing BCMA systems will uphold the interest of patients by ensuring safety and quality care, thus beneficence (Thompson et al., 2018). Preventing medication errors will mean preventing patient harm and injuries or mortality related to medication use, thus upholding the non-maleficence principle.
However, implementing this solution will require that patients consent to the use of their data for BCMA systems, thus enhancing respect for patient autonomy. To uphold justice, every patient will be presented with equal opportunity to be involved in this medication safety program. For example, if a patient is not willing for their data to be used in the medication safety program, they will not be provided with wristbands used in barcode scanning. Therefore, they will receive the usual care and prevention strategies
Conclusion
This paper has analyzed my healthcare issue using the Socratic problem-solving approach. The problem has been identified, evidence-based solutions presented, and one potential solution picked, after which the requirements for the implementation of this solution have been outlined.
One of the outstanding take-home messages is that medication error causality is multidisciplinary and multifactorial. Therefore, the role of coordination, collaboration, and case coordination has been evident. The potential role of BCMA systems in preventing this health issue has been faced by the issue of the use of patient information, such as privacy, confidentially, and consent.
References
Al-Ahmadi, R. F., Al-Juffali, L., Al-Shanawani, S., & Ali, S. (2020). Categorizing and understanding medication errors in hospital pharmacy in relation to human factors. Saudi Pharmaceutical Journal: SPJ: The Official Publication of the Saudi Pharmaceutical Society, 28(12), 1674–1685. https://doi.org/10.1016/j.jsps.2020.10.014
Alsaidan, J., Portlock, J., Aljadhey, H. S., Shebl, N. A., & Franklin, B. D. (2018). A systematic review of the safety of medication use in inpatient, outpatient, and primary care settings in the Gulf Cooperation Council countries. Saudi Pharmaceutical Journal: SPJ: The Official Publication of the Saudi Pharmaceutical Society, 26(7), 977–1011. https://doi.org/10.1016/j.jsps.2018.05.008
Mulac, A., Mathiesen, L., Taxis, K., & Gerd Granås, A. (2021). Barcode medication administration technology use in hospital practice: a mixed-methods observational study of policy deviations. BMJ Quality & Safety, 30(12), 1021–1030. https://doi.org/10.1136/bmjqs-2021-013223
National Coordinating Council for Medication Error Reporting and Prevention. (2022, October). Types of Medication Errors. NCC MERP. https://www.nccmerp.org/types-medication-errors
Rasool, M. F., Rehman, A. U., Imran, I., Abbas, S., Shah, S., Abbas, G., Khan, I., Shakeel, S., Ahmad Hassali, M. A., & Hayat, K. (2020). Risk factors associated with medication errors among patients suffering from chronic disorders. Frontiers in Public Health, 8, 531038. https://doi.org/10.3389/fpubh.2020.531038
Stolic, S., Ng, L., Southern, J., & Sheridan, G. (2022). Medication errors by nursing students on clinical practice: An integrative review. Nurse Education Today, 112(105325), 105325. https://doi.org/10.1016/j.nedt.2022.105325
Thompson, K. M., Swanson, K. M., Cox, D. L., Kirchner, R. B., Russell, J. J., Wermers, R. A., Storlie, C. B., Johnson, M. G., & Naessens, J. M. (2018). Implementation of bar-code medication administration to reduce patient harm. Mayo Clinic Proceedings. Innovations, Quality & Outcomes, 2(4), 342–351. https://doi.org/10.1016/j.mayocpiqo.2018.09.001
Assessment 4 Instructions
Write a 4-6 page analysis of a current problem or issue in health care, including a proposed solution and possible ethical implications.
Introduction
In your health care career, you will be confronted with many problems that demand a solution. By using research skills, you can learn what others are doing and saying about similar problems. Then, you can analyze the problem and the people and systems it affects. You can also examine potential solutions and their ramifications. This assessment allows you to practice this approach with a real-world problem.
Instructions
Note: The requirements outlined below correspond to the grading criteria in the scoring guide. At a minimum, be sure to address each point. In addition, you are encouraged to review the performance-level descriptions for each criterion to see how your work will be assessed.
Describe the health care problem or issue you selected for use in Assessment 2 (from the Assessment Topic Areasmedia piece) and provide details about it.

Explore your chosen topic. For this, you should use the first four steps of the Socratic Problem-Solving Approachto aid your critical thinking. This approach was introduced in Assessment 2.
Identify possible causes for the problem or issue.

Use scholarly information to describe and explain the health care problem or issue and identify possible causes for it.

Identify at least three scholarly or academic peer-reviewed journal articles about the topic.

You may find the How Do I Find Peer-Reviewed Articles?library guide helpful in locating appropriate references.
You may use articles you found while working on Assessment 2 or you may search the Capella library for other articles.
You may find the applicable Undergraduate Library Research Guide helpful in your search.

Review the Think Critically About Source Qualityto help you complete the following:

Assess the credibility of the information sources.
Assess the relevance of the information sources.
Analyze the health care problem or issue.

Describe the setting or context for the problem or issue.
Describe why the problem or issue is important to you.
Identify groups of people affected by the problem or issue.
Provide examples that support your analysis of the problem or issue.

Discuss potential solutions for the health care problem or issue.

Describe what would be required to implement a solution.
Describe potential consequences of ignoring the problem or issue.
Provide the pros and cons for one of the solutions you are proposing.

Explain the ethical principles (Beneficence, Nonmaleficence, Autonomy, and Justice) if potential solution was implemented.

Describe what would be necessary to implement the proposed solution.
Explain the ethical principles that need to be considered (Beneficence, Nonmaleficence, Autonomy, and Justice) if the potential solution was implemented.
Provide examples from the literature to support the points you are making.
Example Assessment: You may use the following to give you an idea of what a Proficient or higher rating on the scoring guide would look like:
Additional Requirements
Your assessment should also meet the following requirements:
Length: 4–6 typed, double-spaced pages, not including the title page and reference page.
Font and font size: Times New Roman, 12 point.
APA tutorial: Use the APA Style Paper Tutorial [DOCX] for guidance.
Written communication: Write clearly and logically, with correct use of spelling, grammar, punctuation, and mechanics.
Using outside sources: Integrate information from outside sources into academic writing by appropriately quoting, paraphrasing, and summarizing, following APA style.
References: Integrate information from outside sources to include at least three scholarly or academic peer-reviewed journal articles and three in-text citations within the paper.
APA format: Follow current APA guidelines for in-text citations of outside sources in the body of your paper and also on the reference page.
Organize your paper using the following structure and headings:
Title page. A separate page.
Introduction. A brief one-paragraph statement about the purpose of the paper.
Elements of the problem/issue. Identify the elements of the problem or issue or question.
Analysis. Analyze, define, and frame the problem or issue.
Considering options. Consider solutions, responses, or answers.
Solution. Choose a solution, response, or answer.
Ethical implications. Ethical implications of implementing the solution.
Implementation. Implementation of the potential solution.
Conclusion. One paragraph.
Competencies Measured:
By successfully completing this assessment, you will demonstrate your proficiency in the following course competencies and scoring guide criteria:
Competency 1: Apply information literacy and library research skills to obtain scholarly information in the field of health care.
Use scholarly information to describe and explain a health care problem or issue and identify possible causes for it.
Competency 2: Apply scholarly information through critical thinking to solve problems in the field of health care.
Analyze a health care problem or issue by describing the context, explaining why it is important and identifying populations affected by it.
Discuss potential solutions for a health care problem or issue and describe what would be required to implement a solution.
Competency 3: Apply ethical principles and academic standards to the study of health care.
Explain the ethical principles (Beneficence, Nonmaleficence, Autonomy, and Justice) if potential solution was implemented
Competency 4: Write for a specific audience, in appropriate tone and style, in accordance with Capella's writing standards.
Write clearly and logically, with correct use of spelling, grammar, punctuation, and mechanics.
Write following APA style for in-text citations, quotes, and references.