Assessing the Abdomen and Gastrointestinal System NURS 6512
This week's provided scenario is a SOAP (Subjective, Objective, Assessment, Plan) documentation of a patient whose chief complaint was a hurting stomach pain for two days that has worsened suddenly in the past two hours. In this SOAP note, elements of subjective, objective, and assessment portions are explored.
Three differential diagnoses have been listed, but no primary diagnoses have been stated. The purpose of this paper is to address this missing information that could potentially lead to more focused differential diagnoses for this patient.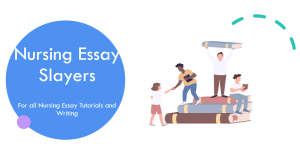 Subjective Portion
The subjective portion of the documentation has provided focused insights into the patient's situation. However, information on preceding events before the onset of the pain is essential. Characterizing the abdominal pain further would also be necessary. Therefore, I would ask the following questions to seek more information or clarification.
Before the pain started 2 days ago, were you intoxicated or encountered any physical trauma to the abdomen? Here I want to rule out alcohol as a cause of this acute pain. Alcohol can cause gastritis or acute pancreatitis that would present with pain radiating to the back (Ball et al., 2018). I also want to understand what the patient took last before the pain started. Therefore, the patient's response to this question would prompt further inquiries
What makes your pain worse or has made it better in the past two days? Here, I would like to establish aggravating and relieving factors for this patient's pain. I understand some causes of acute abdominal pain are worsened by food intake, movement, or change in position. Food intake is an essential determinant in this patient to exclude factors within the lumen of the GUT or the pancreato-biliary system.
Have you ever experienced similar pain episodes before? In this question, I would want to understand if the cause of this pain is something episodic or a novel cause. Some chronic diseases would present with on-and-off pain due to issues such as nonadherence to treatment and variations in causes.
Can you describe the character of your pain? I expect responses such as throbbing, dull, stabbing, and burning in this question, among other subjective understandings of the pain. However, if the patient feels my question is ambiguous, I will provide options for them. A key pain character that I would be interested in is colicky pain which would narrow my processing of possible differentials.
Objective Portion
The objective portion of the documentation is also focused and succinct. However, I would require the following extra information to focus on the diagnosis and request more appropriate diagnostic tests.
Syncope and general state of the patient: with borderline low blood pressure, I would like to understand if the cause is due to hypovolemia due to bleeding in the abdomen. Therefore, symptoms such as syncope, confusion, and dizziness will be essential in the general assessment of the patient.
Hydration status: the patient hydration status will inform about the intravascular volume and be used to rule out GI compromise or inadequate water intake as a cause or complication of abdominal symptoms
Abdominal inspection for bruises, scars, vascular markings, or scratch marks: these will be important in narrowing down to hepatic, pancreatic, or biliary causes of this patient's pain.
Jaundice: this sign will suggest an underlying hepatic, biliary, or pancreatic disease in this patient leading to obstruction
Abdominal distension: this will rule out intestinal obstruction
Assessment
The documentation has listed three differential diagnoses for the patient's illness: Abdominal Aortic Aneurysm (AAA), Perforated Ulcer, and Pancreatitis. These assessments are supported by the patient's subjective and objective information.
AAA is possible because the patient is overweight, has a history of smoking, is hypertensive, hyperlipidemic, male, and of advanced age (65 years), and the acute escalation could suggest rupture (McCance & Huether, 2018). A perforated ulcer is supported by the presence of acutely exacerbated pain, borderline low BPs, epigastric pain, vomiting, no mass, guarding, and risks such as smoking and alcohol use.
Pancreatitis is also likely due to the location of the pain (epigastric), radiation to the back, alcohol use, hyperlipidemia, and vomiting (Rosenthal & Burchum, 2020). Other possible differential diagnoses include choledocholithiasis (though commoner in women), gastritis, acute myocardial infarction (AMI) (due to epigastric pain location) (Andersson et al., 2018; Mirzaei et al., 2019), pericarditis, esophagitis, and cholecystitis (Andersson et al., 2018). This list would be narrowed down by the thorough history of the patient.
Diagnostics
Alongside ultrasound scan and CT Angiography, I would also order for complete blood count, serum troponin I to rule out AMI, serum lipase levels to rule out acute pancreatitis, and electrocardiography to rule out active cardiac disease as a cause of the epigastric pain.
So far, this patient's pain etiology can be from various pathologies. Therefore, in acute and emergency settings, these tests will be necessary for patient stabilization and emergency care. However, tests such as echocardiography and upper GI endoscopy would be ordered when the cause is still unclear.
Conclusion
The patient's history and physical documentation are focused but still require some pertinent information in the subjective and objective portions to rule out the hepatic, biliary, pancreatic, and cardiac causes of his presentations. Additional differentials would include AMI, choledocholithiasis, pericarditis, and esophagitis. Serum lipase, troponin I levels, EKG, and full blood count would be appropriate for diagnostic purposes.
References
Andersson, P. O., Lawesson, S. S., Karlsson, J.-E., Nilsson, S., Thylén, I., & on behalf of the SymTime Study Group. (2018). Characteristics of patients with acute myocardial infarction contacting primary healthcare before hospitalization: a cross-sectional study. BMC Family Practice, 19. https://doi.org/10.1186/s12875-018-0849-8
Ball, J. W., Dains, J. E., Flynn, J. A., Solomon, B. S., & Stewart, R. W. (2018). Seidel's guide to physical examination: An interprofessional approach (9th ed.). Mosby.
Burmeister, G., Hinz, S., & Schafmayer, C. (2018). Acute cholecystitis. Zentralblatt für Chirurgie, 143(4), 392–399. https://doi.org/10.1055/a-0631-9463
McCance, K. L., & Huether, S. E. (2018). Pathophysiology: The biologic basis for disease in adults and children (8th ed.). Mosby.
Mirzaei, S., Steffen, A., Vuckovic, K., Ryan, C., Bronas, U., Zegre-Hemsey, J., & DeVon, H. A. (2019). The quality of symptoms in women and men presenting to the emergency department with the suspected acute coronary syndrome. Journal of Emergency Nursing: JEN: Official Publication of the Emergency Department Nurses Association, 45(4), 357–365. https://doi.org/10.1016/j.jen.2019.01.001
Rosenthal, L., & Burchum, J. (2020). Lehne's pharmacotherapeutics for advanced practice nurses and physician assistants (2nd ed.). Saunders.
Assessing the Abdomen and Gastrointestinal System NURS 6512 Week 6 Instructions
Subjective:
CC: "My stomach has been hurting for the past two days."
HPI: LZ, 65 y/o AA male, presents to the emergency department with a two days history of intermittent epigastric abdominal pain that radiates into his back. He went to the local Urgent Care where was given PPI's with no relief. At this time, the patient reports that the pain has been increasing in severity over the past few hours; he vomited after lunch, which led his to go to the ED at this time. He has not experienced fever, diarrhea, or other symptoms associated with his abdominal pain.
PMH: HTN
Medications: Metoprolol 50mg Allergies: NKDA
FH: HTN, Gerd,  Hyperlipidemia
Social Hx: ETOH, smoking for 20 years but quit both 2 years ago, divorced for 5 years, 3 children, 2 males, 1 female
Objective:
VS: Temp 98.2; BP 91/60; RR 16; P 76; HT 6'10"; WT 262lbs
Heart: RRR, no murmurs
Lungs: CTA, chest wall symmetrical
Skin: Intact without lesions, no urticaria
Abd: abdomen is tender in the epigastric area with guarding but without mass or
Diagnostics: US and CTA
Assessment:
Abdominal Aortic Aneurysm (AAA)
Perforated Ulcer
Pancreatitis
PLAN: This section is not required for the assignments in this course (NURS 6512) but will be required for future courses.
With regard to the Episodic note case study provided:
Name: NURS_6512_Week_6_Assignment_1_Rubric
 
Excellent
Good
Fair
Poor
With regard to the SOAP note case study provided, address the following:

Analyze the subjective portion of the note. List additional information that should be included in the documentation.

10 (10%) – 12 (12%)The response clearly, accurately, and thoroughly analyzes the subjective portion of the SOAP note and lists detailed additional information to be included in the documentation.
7 (7%) – 9 (9%)The response accurately analyzes the subjective portion of the SOAP note and lists additional information to be included in the documentation.
4 (4%) – 6 (6%)The response vaguely and/or with some inaccuracy analyzes the subjective portion of the SOAP note and vaguely and/or with some inaccuracy lists additional information to be included in the documentation.
0 (0%) – 3 (3%)The response inaccurately analyzes or is missing analysis of the subjective portion of the SOAP note, with inaccurate and/or missing additional information included in the documentation.
Analyze the objective portion of the note. List additional information that should be included in the documentation.
10 (10%) – 12 (12%)The response clearly, accurately, and thoroughly analyzes the objective portion of the SOAP note and lists detailed additional information to be included in the documentation.
7 (7%) – 9 (9%)The response accurately analyzes the objective portion of the SOAP note and lists additional information to be included in the documentation.
4 (4%) – 6 (6%)The response vaguely and/or with some inaccuracy analyzes the objective portion of the SOAP note and vaguely and/or inaccurately lists additional information to be included in the documentation.
0 (0%) – 3 (3%)The response inaccurately analyzes or is missing analysis of the objective portion of the SOAP note, with inaccurate and/or missing additional information included in the documentation.
Is the assessment supported by the subjective and objective information? Why or why not?
14 (14%) – 16 (16%)The response clearly and accurately identifies whether or not the assessment is supported by the subjective and/or objective information, with a thorough and detailed explanation.
11 (11%) – 13 (13%)The response accurately identifies whether or not the assessment is supported by the subjective and/or objective information, with an explanation.
8 (8%) – 10 (10%)The response vaguely and/or inaccurately identifies whether or not the assessment is supported by the subjective and/or objective information, with a vague explanation.
0 (0%) – 7 (7%)The response inaccurately identifies whether or not the assessment is supported by the subjective and/or objective information, with an inaccurate or missing explanation.
What diagnostic tests would be appropriate for this case, and how would the results be used to make a diagnosis?
18 (18%) – 20 (20%)The response thoroughly and accurately describes appropriate diagnostic tests for the case and explains clearly, thoroughly, and accurately how the test results would be used to make a diagnosis.
15 (15%) – 17 (17%)The response accurately describes appropriate diagnostic tests for the case and explains clearly and accurately how the test results would be used to make a diagnosis.
12 (12%) – 14 (14%)The response vaguely and/or with some inaccuracy describes appropriate diagnostic tests for the case and vaguely and/or with some inaccuracy explains how the test results would be used to make a diagnosis.
0 (0%) – 11 (11%)The response inaccurately describes appropriate diagnostic tests for the case, with an inaccurate or missing explanation of how the test results would be used to make a diagnosis.
·   Would you reject or accept the current diagnosis? Why or why not?
·   Identify three possible conditions that may be considered as a differenial diagnosis for this patient. Explain your reasoning using at least three different references from current evidence-based literature.
23 (23%) – 25 (25%)The response states clearly whether to accept or reject the current diagnosis, with a thorough, accurate, and detailed explanation of sound reasoning. The response clearly, thoroughly, and accurately identifies three conditions as a differential diagnosis, with reasoning that is explained clearly, accurately, and thoroughly using at least three different references from current evidence-based literature.
20 (20%) – 22 (22%)The response states whether to accept or reject the current diagnosis, with an accurate explanation of sound reasoning. The response accurately identifies three conditions as a differential diagnosis, with reasoning that is explained accurately using three different references from current evidence-based literature.
17 (17%) – 19 (19%)The response states whether to accept or reject the current diagnosis, with a vague explanation of the reasoning. The response identifies two or three conditions as a differential diagnosis, with reasoning that is explained vaguely and/or inaccurately using three references from current evidence-based literature.
0 (0%) – 16 (16%)The response inaccurately or is missing a statement of whether to accept or reject the current diagnosis, with an explanation that is inaccurate and/or missing. The response identifies two or fewer conditions as a differential diagnosis, with reasoning that is missing or explained inaccurately using three or fewer references from current evidence-based literature.
Written Expression and Formatting – Paragraph Development and Organization:
Paragraphs make clear points that support well-developed ideas, flow logically, and demonstrate continuity of ideas. Sentences are carefully focused–neither long and rambling nor short and lacking substance. A clear and comprehensive purpose statement and introduction are provided that delineate all required criteria.
5 (5%) – 5 (5%)Paragraphs and sentences follow writing standards for flow, continuity, and clarity. A clear and comprehensive purpose statement, introduction, and conclusion are provided that delineate all required criteria.
4 (4%) – 4 (4%)Paragraphs and sentences follow writing standards for flow, continuity, and clarity 80% of the time. Purpose, introduction, and conclusion of the assignment are stated, yet are brief and not descriptive.
3 (3%) – 3 (3%)Paragraphs and sentences follow writing standards for flow, continuity, and clarity 60%–79% of the time. Purpose, introduction, and conclusion of the assignment are vague or off topic.
0 (0%) – 2 (2%)Paragraphs and sentences follow writing standards for flow, continuity, and clarity < 60% of the time. No purpose statement, introduction, or conclusion were provided.
Written Expression and Formatting – English writing standards:
Correct grammar, mechanics, and proper punctuation
5 (5%) – 5 (5%)Uses correct grammar, spelling, and punctuation with no errors.
4 (4%) – 4 (4%)Contains a few (1 or 2) grammar, spelling, and punctuation errors.
3 (3%) – 3 (3%)Contains several (3 or 4) grammar, spelling, and punctuation errors.
0 (0%) – 2 (2%)Contains many (≥ 5) grammar, spelling, and punctuation errors that interfere with the reader's understanding.
Written Expression and Formatting – The paper follows correct APA format for title page, headings, font, spacing, margins, indentations, page numbers, running heads, parenthetical/in-text citations, and reference list.
5 (5%) – 5 (5%)Uses correct APA format with no errors.
4 (4%) – 4 (4%)Contains a few (1 or 2) APA format errors.
3 (3%) – 3 (3%)Contains several (3 or 4) APA format errors.
0 (0%) – 2 (2%)Contains many (≥ 5) APA format errors.
Total Points: 100
Name: NURS_6512_Week_6_Assignment_1_Rubric
• Grid View
• List View
Excellent Good Fair Poor
With regard to the SOAP note case study provided, address the following:
Analyze the subjective portion of the note. List additional information that should be included in the documentation. 10 (10%) – 12 (12%)
The response clearly, accurately, and thoroughly analyzes the subjective portion of the SOAP note and lists detailed additional information to be included in the documentation. 7 (7%) – 9 (9%)
The response accurately analyzes the subjective portion of the SOAP note and lists additional information to be included in the documentation. 4 (4%) – 6 (6%)
The response vaguely and/or with some inaccuracy analyzes the subjective portion of the SOAP note and vaguely and/or with some inaccuracy lists additional information to be included in the documentation. 0 (0%) – 3 (3%)
The response inaccurately analyzes or is missing analysis of the subjective portion of the SOAP note, with inaccurate and/or missing additional information included in the documentation.
Analyze the objective portion of the note. List additional information that should be included in the documentation. 10 (10%) – 12 (12%)
The response clearly, accurately, and thoroughly analyzes the objective portion of the SOAP note and lists detailed additional information to be included in the documentation. 7 (7%) – 9 (9%)
The response accurately analyzes the objective portion of the SOAP note and lists additional information to be included in the documentation. 4 (4%) – 6 (6%)
The response vaguely and/or with some inaccuracy analyzes the objective portion of the SOAP note and vaguely and/or inaccurately lists additional information to be included in the documentation. 0 (0%) – 3 (3%)
The response inaccurately analyzes or is missing analysis of the objective portion of the SOAP note, with inaccurate and/or missing additional information included in the documentation.
Is the assessment supported by the subjective and objective information? Why or why not? 14 (14%) – 16 (16%)
The response clearly and accurately identifies whether or not the assessment is supported by the subjective and/or objective information, with a thorough and detailed explanation. 11 (11%) – 13 (13%)
The response accurately identifies whether or not the assessment is supported by the subjective and/or objective information, with an explanation. 8 (8%) – 10 (10%)
The response vaguely and/or inaccurately identifies whether or not the assessment is supported by the subjective and/or objective information, with a vague explanation. 0 (0%) – 7 (7%)
The response inaccurately identifies whether or not the assessment is supported by the subjective and/or objective information, with an inaccurate or missing explanation.
What diagnostic tests would be appropriate for this case, and how would the results be used to make a diagnosis? 18 (18%) – 20 (20%)
The response thoroughly and accurately describes appropriate diagnostic tests for the case and explains clearly, thoroughly, and accurately how the test results would be used to make a diagnosis. 15 (15%) – 17 (17%)
The response accurately describes appropriate diagnostic tests for the case and explains clearly and accurately how the test results would be used to make a diagnosis. 12 (12%) – 14 (14%)
The response vaguely and/or with some inaccuracy describes appropriate diagnostic tests for the case and vaguely and/or with some inaccuracy explains how the test results would be used to make a diagnosis. 0 (0%) – 11 (11%)
The response inaccurately describes appropriate diagnostic tests for the case, with an inaccurate or missing explanation of how the test results would be used to make a diagnosis.
· Would you reject or accept the current diagnosis? Why or why not?
· Identify three possible conditions that may be considered as a differenial diagnosis for this patient. Explain your reasoning using at least three different references from current evidence-based literature. 23 (23%) – 25 (25%)
The response states clearly whether to accept or reject the current diagnosis, with a thorough, accurate, and detailed explanation of sound reasoning. The response clearly, thoroughly, and accurately identifies three conditions as a differential diagnosis, with reasoning that is explained clearly, accurately, and thoroughly using at least three different references from current evidence-based literature. 20 (20%) – 22 (22%)
The response states whether to accept or reject the current diagnosis, with an accurate explanation of sound reasoning. The response accurately identifies three conditions as a differential diagnosis, with reasoning that is explained accurately using three different references from current evidence-based literature. 17 (17%) – 19 (19%)
The response states whether to accept or reject the current diagnosis, with a vague explanation of the reasoning. The response identifies two or three conditions as a differential diagnosis, with reasoning that is explained vaguely and/or inaccurately using three references from current evidence-based literature. 0 (0%) – 16 (16%)
The response inaccurately or is missing a statement of whether to accept or reject the current diagnosis, with an explanation that is inaccurate and/or missing. The response identifies two or fewer conditions as a differential diagnosis, with reasoning that is missing or explained inaccurately using three or fewer references from current evidence-based literature.
Written Expression and Formatting – Paragraph Development and Organization:
Paragraphs make clear points that support well-developed ideas, flow logically, and demonstrate continuity of ideas. Sentences are carefully focused–neither long and rambling nor short and lacking substance. A clear and comprehensive purpose statement and introduction are provided that delineate all required criteria. 5 (5%) – 5 (5%)
Paragraphs and sentences follow writing standards for flow, continuity, and clarity. A clear and comprehensive purpose statement, introduction, and conclusion are provided that delineate all required criteria. 4 (4%) – 4 (4%)
Paragraphs and sentences follow writing standards for flow, continuity, and clarity 80% of the time. Purpose, introduction, and conclusion of the assignment are stated, yet are brief and not descriptive. 3 (3%) – 3 (3%)
Paragraphs and sentences follow writing standards for flow, continuity, and clarity 60%–79% of the time. Purpose, introduction, and conclusion of the assignment are vague or off topic. 0 (0%) – 2 (2%)
Paragraphs and sentences follow writing standards for flow, continuity, and clarity < 60% of the time. No purpose statement, introduction, or conclusion were provided.
Written Expression and Formatting – English writing standards:
Correct grammar, mechanics, and proper punctuation 5 (5%) – 5 (5%)
Uses correct grammar, spelling, and punctuation with no errors. 4 (4%) – 4 (4%)
Contains a few (1 or 2) grammar, spelling, and punctuation errors. 3 (3%) – 3 (3%)
Contains several (3 or 4) grammar, spelling, and punctuation errors. 0 (0%) – 2 (2%)
Contains many (≥ 5) grammar, spelling, and punctuation errors that interfere with the reader's understanding.
Written Expression and Formatting – The paper follows correct APA format for title page, headings, font, spacing, margins, indentations, page numbers, running heads, parenthetical/in-text citations, and reference list. 5 (5%) – 5 (5%)
Uses correct APA format with no errors. 4 (4%) – 4 (4%)
Contains a few (1 or 2) APA format errors. 3 (3%) – 3 (3%)
Contains several (3 or 4) APA format errors. 0 (0%) – 2 (2%)
Contains many (≥ 5) APA format errors.
Total Points: 100