Evidenced-Based Teaching Strategies
Productive learning requires the incorporation of evidenced-based teaching strategies, especially those that aim at improving teacher-learner interaction and enhancing the learning experience. Examples of teaching strategies applicable in nursing education include group discussion, simulations, pretesting, and show-and-tell models, among others. These strategies are used in both clinical settings and class environments.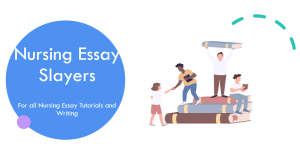 As a nurse educator, I intend to use these teaching strategies in the intermediate care unit (IMU) about the various medications used for cardiac conditions. I believe these strategies will help pass appropriate knowledge that will enhance the nursing knowledge and skills necessary to care for patients in the future. To understand the impact of these various strategies, I conducted literature to come up with annotated bibliography. This paper will present an annotated bibliography of six sources that describe a summary of teaching strategies, relevance, and quality of the source.
Roshni, M., & Rahim, A. (2020). Small group discussions as an effective teaching-learning methodology for learning the principles of family medicine among 2nd-year MBBS students. Journal of Family Medicine and Primary Care, 9(5), 2248–2252. https://doi.org/10.4103/jfmpc.jfmpc_1228_19
This article presented the comparison between small group discussions versus traditional lectures for teaching principles of family medicine. This was a quasi-experimental study where learners were divided using serial numbers to participate in either small group discussions or lecture learning for two months. The learners who participated in group discussions were required to tackle various case scenarios and present their findings to the class and the facilitator.
On the other hand, lectures about family medicine were provided to the other group of learners. The results of the study indicated that learners preferred small group discussion (SDG) over lectures. SDG was associated with an improved attention span of learners, recall, and enhanced understanding of the contents (Roshni & Rahim, 2020). The overall scores were also high for SDG learners. The contents of this article are relevant and accurate to my proposed teaching strategy in the IMU setting.
This study was undertaken in a certified university offering extensive training. Applying group discussion while teaching will help improve my learners' understanding level, attention span, and recall, as evident in this study. The quality of the paper is good, as supported by comprehensive references with no declared conflict of interest.
Azizi, M., Ramezani, G., Karimi, E., Hayat, A. A., Faghihi, S. A., & Keshavarzi, M. H. (2022). A comparison of the effects of teaching through simulation and the traditional method on nursing students' self-efficacy skills and clinical performance: a quasi-experimental study. BMC Nursing, 21(1), 283. https://doi.org/10.1186/s12912-022-01065-z
This article presents a study where simulations and traditional lecture presentations were used to train nursing students. A total of 100 students participated with a random sampling method used to divide the group into either experimental or control groups. The nursing students in the experiment group underwent simulation sessions while the control group received talks and lecture presentations using PowerPoint.
Both pre-test and post-test assessments of self-efficacy and clinical performance were conducted (Azizi et al., 2022). The study is relevant and accurate to my teaching strategy through simulation. This article presents the correct method of administering simulations to improve self-efficacy and clinical performance. Furthermore, simulations enhance group work, enhancing clinical knowledge and skills (Azizi et al., 2022).
I can apply the same to improve the learning experience of my learners. In terms of quality, this article is of good quality. The study design was well-thought, relevant references were used, and no conflict of interest. However, the sample size was small and only included nursing students.
Ghasemi, M. R., Moonaghi, H. K., & Heydari, A. (2020). Strategies for sustaining and enhancing nursing students' engagement in academic and clinical settings: a narrative review. Korean Journal of Medical Education, 32(2), 103–117. https://doi.org/10.3946/kjme.2020.159
This article presents a systematic literature review of teaching strategies to promote and sustain the engagement of nursing students in clinical settings and academics. A literature search was conducted from various reputable databases, including ProQuest, Medline, CINAHL, Google Scholar, Scopus, and Cochrane. The main teaching strategies were recognized, including simulation-based, collaborative, research-based, technology-based, and miscellanea learning strategies (Ghasemi et al., 2020).
After going through all the teaching strategies presented in this paper, this article presents explicit and relevant information useful to improve the learning experience of learners. The article also presents the experiences of learners and educators while using various learning strategies. The use of online technology for group discussion and simulation sessions is well elaborated to enhance my teaching experience (Ghasemi et al., 2020). However, the lack of experimental studies in this review makes the quality of the article to be weak. More experimental studies are recommended.
Izadi, F., Bijani, M., Fereidouni, Z., Karimi, S., Tehranineshat, B., & Dehghan, A. (2020). The effectiveness of teaching nursing ethics via scenarios and group discussion in nurses' adherence to ethical codes and patients' satisfaction with nurses' performance. TheScientificWorldJournal, 2020, 5749687. https://doi.org/10.1155/2020/5749687
This article presents a quasi-experimental study that utilized pre-test and post-test questionnaires to assess the effectiveness of using case scenarios and group discussion in teaching nursing codes of ethics. The outcome was measured in terms of patient satisfaction and adherence to the code of ethics. Case scenarios and group discussions allow the active participation of learners while applying critical skills to come up with solutions (Izadi et al., 2020). The interactions allow learners to retain much information and apply the information in daily clinical activities.
Group discussions and case scenarios can be used in my practicum projects to enhance the active engagement of all learners while improving their learning experience. The information retained can be used to provide care for patients with different cardiac conditions. The extensive information provided in this article is relevant and accurate to enhance the learning experience of my students as well influence their future practice.  Besides, the article provides high-quality information. The authors integrate research findings from other studies to support the findings of their experimental study.
Abedini, Z., & Parvizy, S. (2019). The effects of group discussion and self-learning on nursing students' civility. Iranian Journal of Nursing and Midwifery Research, 24(4), 268–273. https://doi.org/10.4103/ijnmr.IJNMR_212_18
This article compared the effectiveness of group discussion and self-learning in addressing civility among nursing students. A total of 82 students were recruited for the study, half being in group discussions or self-learning. A questionnaire on nursing incivility was used to collect data on the level and rate of occurrence of incivility in nursing students. Compared to self-learning, which involves the effort of an individual, group discussions incorporate the efforts of every member (Abedini & Parvizy, 2019).
Proper coordination and leadership are paramount to achieving the intended results in group discussions. Involving learners in group discussions is appropriate to my practicum setting. This discussion can involve the classification, mechanism of action, and side effects of various medications used for managing various cardiac conditions.
Furthermore, the presentation in this article is relevant and accurate as it involved nursing students who were guided by their preceptors. The quality of the contents of this paper is good as both pre-test, and post-test data were gathered. The mean scores for the pre-test and post-test were compared using the paired and independent t-test.
Saeedi, M., Ghafouri, R., Tehrani, F. J., & Abedini, Z. (2021). The effects of teaching methods on academic motivation in nursing students: A systematic review. Journal of Education and Health Promotion, 10, 271. https://doi.org/10.4103/jehp.jehp_1070_20
This article presents a systematic review of 18 articles describing various teaching strategies that can improve the motivation of learners. Learners' motivation depends on the level of the instructor`s knowledge of the subject and how the contents are administered (Saeedi et al., 2021).
According to this review, various teaching strategies, including case-based learning, peer assessment, simulation, self-assessment using video typing, learning contracts, and cooperative learning, can be used to improve academic motivation in nursing students. Among these strategies, simulation and case-based assessment apply to my practicum settings to enhance the learning experience of learners in the IMU.
Simulations prepare learners to face real patients by interacting with simulated cases that enhance critical thinking (Saeedi et al., 2021). Such an approach is relevant when dealing with cardiac conditions related to my practicum. This source is relevant and accurate as it highlights various teaching strategies that can enhance learning. I can borrow knowledge from this source to improve my teaching in my current practicum and future teaching.
Finally, the quality of the source is also good. The source included a mouthful of references providing explicit knowledge regarding the application of various teaching strategies.
Conclusion
The sources included in this annotated bibliography provided extensive knowledge about the effectiveness and applicability of various teaching strategies that can be used to enhance the learning experience. The various strategies mean that instructors have the freedom to choose either strategy depending on how it suits their learners and the general outcomes of the learning.
However, choosing teaching strategies that enhance the active participation of learners are associated with better learning outcome. Such include group discussions and simulations. Similarly, I intend to use teaching strategies that engage learners to enhance the learning experience.
References
Abedini, Z., & Parvizy, S. (2019). The effects of group discussion and self-learning on nursing students' civility. Iranian Journal of Nursing and Midwifery Research, 24(4), 268–273. https://doi.org/10.4103/ijnmr.IJNMR_212_18
Azizi, M., Ramezani, G., Karimi, E., Hayat, A. A., Faghihi, S. A., & Keshavarzi, M. H. (2022). A comparison of the effects of teaching through simulation and the traditional method on nursing students' self-efficacy skills and clinical performance: a quasi-experimental study. BMC Nursing, 21(1), 283. https://doi.org/10.1186/s12912-022-01065-z
Ghasemi, M. R., Moonaghi, H. K., & Heydari, A. (2020). Strategies for sustaining and enhancing nursing students' engagement in academic and clinical settings: a narrative review. Korean Journal of Medical Education, 32(2), 103–117. https://doi.org/10.3946/kjme.2020.159
Izadi, F., Bijani, M., Fereidouni, Z., Karimi, S., Tehranineshat, B., & Dehghan, A. (2020). The effectiveness of teaching nursing ethics via scenarios and group discussion in nurses' adherence to ethical codes and patients' satisfaction with nurses' performance. TheScientificWorldJournal, 2020, 5749687. https://doi.org/10.1155/2020/5749687
Roshni, M., & Rahim, A. (2020). Small group discussions as an effective teaching-learning methodology for learning the principles of family medicine among 2nd-year MBBS students. Journal of Family Medicine and Primary Care, 9(5), 2248–2252. https://doi.org/10.4103/jfmpc.jfmpc_1228_19
Saeedi, M., Ghafouri, R., Tehrani, F. J., & Abedini, Z. (2021). The effects of teaching methods on academic motivation in nursing students: A systematic review. Journal of Education and Health Promotion, 10, 271. https://doi.org/10.4103/jehp.jehp_1070_20