Evolution of the Roles of a Psychotherapist
Globally, mental illness is a developing problem that will cost $16 trillion by 2030 and more than $193 billion yearly to the US health care system. Psychotropic medicines and psychotherapy are required for treatment by psychiatric/mental health nurse practitioners (PMHNPs). PMHNPs have been moving further away from offering psychotherapy during the past ten years (Wesemann, 2019).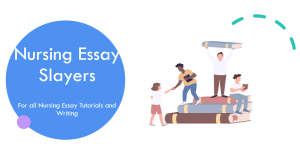 In response to changes in the healthcare environment and societal needs, advanced psychiatric mental health practices are expected to transform further, considering the high demand for the services of PMHNPs. The obligations of the PMHNP role are based on the therapeutic relationship and nursing process and include ordering, carrying out, and interpreting lab tests and diagnostic studies; educating patients and their families; diagnosing, treating, and managing acute illness; providing psychotherapy; prescribing medication for both acute and chronic illness; diagnosing, treating, and managing critical illness; providing care coordination; making referrals; and providing preventative care, including screening (Kumar et al., 2020).
Currently, PMHNPs provide primary care settings with consultative psychiatric services. In the next ten years, these services can be provided by telephone or video consultation, provider education, provider collaboration, in-person or virtual counseling, and coordination of resources.
In developed countries, there is around one psychiatrist for every 11,640 people (Muench & Fraze, 2022). PMHNPs, can, therefore, potentially bridge the gap in behavioral health care with emerging technologies. For instance, using a cell phone enables them to provide care in rural, inaccessible, and financially struggling areas.
Advanced psychiatric mental health nurse practitioners are increasingly using repurposed mobile technology, such as smartphones and so-called "dumbphones," because it is economical. Nevertheless, utilization and access to patient medical data, including vaccines, lab results, and appointments provided by personal health records (PHRs), helps APMHNPs better manage patients.
Due to the changing environment, the desire to enhance patient outcomes, and a lack of competent nurses, the healthcare sector is seeing a demand for advanced practice nurses with doctoral training. Therefore, this will give the PMHNPs more autonomy, like the psychiatrists, to administer medications, undertake patient follow-up, and actively participate in research.
PMHNPs can choose to focus on particular subspecialties within the field to treat patients of a certain age, with a specific ailment, or under a particular set of circumstances. In light of the current workforce, PMHNPs must continue to define their skill set actively, create new ones, and try to close gaps in mental health treatment.
Additionally, there is an opportunity to go beyond these services and incorporate fundamental interventions, including good nutrition, relaxation techniques, sleep hygiene, parental support, improving parent-child relationships, and coping mechanisms. Strategies from cognitive behavioral therapy (CBT) and simple and brief interventions may also be incorporated into the role (Kumar et al., 2020).
Moreover, a nursing-driven model will be developed to prioritize wellness and recovery above cure, collaboration and cooperation, care in the community influenced by the community, an emphasis on education, health promotion, and screening, and finally, a model that emphasizes these things rather than others. For this reason, nurses need to be trained in interdisciplinary settings. Using and benefiting from collaboration with different disciplines is essential for the nursing position.
More so than many other healthcare professionals, mental health specialists must collaborate effectively with experts from other fields like neurology, nutrition, teaching, social service, sociology, psychology, and the legal system. A focus on partnerships and teamwork should be viewed as a strength.
The transformation of roles will continue to be an essential component of the PMHNP advanced practice, mainly because the current trends are geared toward early detection and treatment of dangerous illnesses in the early stages to prevent, lessen, or even cure psychiatric diseases. Technology advancements facilitate collaboration and information consistency among various care providers by making it more straightforward for individuals to share information with medical professionals (Wesemann, 2019).
Moreover, online personal health records enable quick access to vital information during crises from any compatible internet-connected device and allow patients to schedule visits and ask for prescription refills. Constraints, including inconvenience, transportation issues, stigma, and expense, frequently prevent people from obtaining mental health care.
Scheduling appointments online through digital platforms is more convenient and has less stigma attached. Sub-specialization, an emerging theme, identifies a provider's abilities as superior to those of their contemporaries and permits them to practice with the additional assurance of certification. All advanced practice providers will benefit from sub-specialization in terms of increased security, confidence, revenue, and stability, regardless of their training or area of practice. Additionally, it will provide them the chance to practice their strengths!
A PMHNP can also assist with the fusion of medical and psychiatric care. Chronic mental illness patients are more likely to experience numerous physical issues. Psychiatric mental health nurse practitioners can use evidence-based therapies in the primary care setting. They can readily check for coexisting problems by accessing medical records, on-site laboratories, and primary care doctors.
Lack of collaboration can lead to fragmented medical and psychological care (Muench & Fraze, 2022). This gap can be filled by a PMHNP working in a primary care setting. The PMHNP can assist in restoring psychological health and accelerating recovery by addressing the interaction between physical and mental health and offering an integrated approach to care.
Working in the community not only improves access to care but also enables PMHNPs to deliver care that is influenced by each community's advantages and disadvantages. The PMHNP should be actively striving to reform harmful and ineffective care delivery systems and acting as full partners in the development of health care, thus encouraging the continuation of the scope of the evolving roles in practice.
Conclusion
In response to healthcare evolution and transformations, the roles of PMHNPs have been redefined over time according to the population's needs. The use of technology for patient care by the nurse practitioner, the standardization of the curricula for all advanced practice nurses to allow sub-specialization, the acquisition of prescriptive authority, and employment in a broader range of settings are all factors that impact and provide evidence of the changes.
Expanded scope of practice may also encourage this re-visioning of the role. PMHNPs have the opportunity to make a significant difference in the state of mental health by upending the way that care is currently provided. These issues can be solved with the assistance and cooperation provided on-site by a PMHNP. Advocates for change must include educators, students, clinicians from various fields, decision-makers, and even kids and families with mental disorders.
References
Kumar, A., Kearney, A., Hoskins, K., & Iyengar, A. (2020). The role of psychiatric mental health nurse practitioners in improving mental and behavioral health care delivery for children and adolescents in multiple settings. Archives of Psychiatric Nursing, 34(5), 275–280. https://doi.org/10.1016/j.apnu.2020.07.022
Muench, U., & Fraze, T. K. (2022). The future of behavioral health-harnessing the potential of psychiatric mental health nurse practitioners. JAMA Network Open, 5(7), e2224365. https://doi.org/10.1001/jamanetworkopen.2022.24365
Wesemann, D. (2019). Maximizing the use of psychotherapy with PMHNP: Nurse Leader, 17(6), 537–541. https://doi.org/10.1016/j.mnl.2019.09.013
Psychotherapy Paper: Instructions
Write a paper (no more than 1500 words not including references)

TOPIC
How do you see the evolution of the role of a psychotherapist for PMHNP over the next 10 years?  Will this role continues to be an essential component of the scope of practice for the psychiatric -mental health advanced practice nurse?  Why or why not?