Financing Healthcare Paper
Financing healthcare is one of the daunting endeavors in the American healthcare system due to the prevailing challenges, including ever-increasing demands for quality and affordable care, widening health disparities, and population dynamics. According to Shi & Singh (2019), the healthcare delivery system is complex due to loosely coordinated components.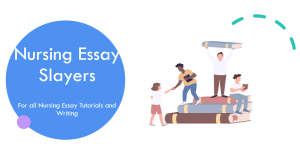 Also, the country faces an uphill task in providing accessible, cost-effective, and quality care due to the absence of universal health insurance programs. Therefore, this paper discusses the history of private health insurance and managed care, federal laws that protect individuals enrolled in private insurance, consumer-driven healthcare, and consumer empowerment, and emerging opportunities for nurses within the private insurance market.
A History of Private Health Insurance and Managed Care and How it Involved a Healthcare Industry
Private health insurance providers play a significant role in reimbursing healthcare services for enrolled consumers in the United States. In this sense, private health insurance is a norm for various sections of the US population, including employees. Shi & Singh (2019) argue that people relied massively upon the fee-for-service payment model before the emergence of private health insurance in the early 1900s.
However, job-related injuries and diseases compromised people's ability to pay for healthcare services. Between 1916 and 1918, legislators from 16 states, including New York and California attempted to enact legislation to compel employers to provide health insurance to employees. However, these attempts did not materialize due to the complexities associated with the "new" concept of employer-sponsored health insurance.
Between 1929 and 1946, the blueprint of modern health insurance emerged after Justin. F Kimball introduced a typical hospital insurance plan targeting teachers at Baylor University Hospital in Dallas, Texas. Kimball's model became a framework for Blue Cross plans around the country.
According to Shi & Singh (2019), the American Hospital Association (AHA) supported these plans that served 43 states and about 20 million members by 1946. By 1950, the rate of insurance coverage increased from 9% to 57% although the private health insurance plans only targeted hospital care at the expense of physicians' fees. The concept of employment-based health insurance gained momentum after Congress amended the Internal Revenue Code in 1954 to render employer-payed health coverage nontaxable.
Although employment-based health insurance plans improved care access among employees, the country experienced widened chasms between employed and unemployed people. In this sense, private health insurance was only the available insurance option that primarily benefited middle-class working people. The unemployed, low-income, and elderly people relied massively on their resources to pay for healthcare services (Shi & Singh, 2019, p. 64).
In 1965, the US Congress enacted Medicare and Medicaid Acts that targeted all elderly persons, disabled persons, and low-income people. The Medicare Act targeted the elderly and disabled people through the Social Security provision. These landmark policies consolidated resources from various sources to reimburse healthcare services, including a payroll tax paid by employers, employees, and the self-employed, and subsidies from general taxes.
In the case of Medicaid, the policy required states to finance healthcare services with matching funds from the federal government consistent with each state's per capita income. Today, Medicare and Medicaid form the basis of private and public health insurance coverage since the US has no universal health insurance coverage programs.
Managed Care and the Healthcare Industry
After the enactment of Medicare and Medicaid policies in 1965, the concept of curtailing care costs became the overarching goal of the US healthcare system. Also, the new wake of increased insurance coverage led to the institutionalization of healthcare delivery among large healthcare institutions. As a result, managed care became the primary source of health insurance and the delivery of medical services in the 1990s.
According to Namburi & Tadi (2022), managed care is a culmination of various activities intended to control care costs, enhance care utilization, and maintain care quality through health insurance plans. Examples of interventions for achieving managed care include implementing cost control mechanisms, introducing price competition in health service markets, and the integration of financiers, insurers, and payers to achieve care efficiency (Namburi & Tadi, 2022).
The determination to achieve managed care in the second half of the 20th century led to the formation of different managed care organizations (MCOs), including Health Maintenance Organizations (HMOs), Preferred Provider Organizations (PPOs), Point of Service (POS) Organizations, and Accountable Health Organizations (ACOs).
Federal Laws that Protect Individuals Enrolled in Private Insurance
Although private insurance providers provide insurance covers based on competitive premiums, it is essential to protect enrolled consumers from exploitation by insurance providers. As a result, the US federal government enacted various laws to protect individuals enrolled in private insurance.
These landmark policies include the McCarran- Ferguson Act of 1945 which requires insurers to obtain operation licenses, the Public Health Service Act (PHSA) of 1944, the Employee Retirement Income Security Act (ERISA) of 1974, and the Internal Revenue Code (IRC).
These policies focus on various concerns of private insurance, including guaranteed issues, prohibition on using health status for eligibility determinations, an extension of dependent coverage, prohibition of discrimination based on salary, waiting period limitations, and guaranteed renewability (Fernandez & Rosso, 2018). Further, they protect consumers enrolled in private insurance on issues pertinent to prohibition in rescissions, the use of health status as a rating factor, and rating restrictions.
Consumer-driven Healthcare and Consumer Empowerment
Consumer-driven healthcare enshrines the tenets of patient-centered care that entail providing care services consistent with patients' values, priorities, needs, and preferences, and involving them in care delivery processes and decisions.
In the context of health insurance, consumer-driven health plans (CDHPs) are "high-deductible health plans with lower premium rates paired with higher minimum deductibles and higher out-of-pocket limits " (Ferguson et al., 2020, p. 1). These plans can help consumers in saving and reimbursing healthcare services because they comprise a three-tier payment system for health insurance consisting of a savings account, an insurance plan, and out-of-pocket payments.
Empowering consumers by increasing options for saving and reimbursing healthcare services, as well as involving them in care processes are essential strategies for bolstering their satisfaction, consumer-driven healthcare, and addressing disparities in care affordability and utilization.
Gordon et al. (2020) contend that consumer-driven healthcare allows consumers to shoulder a greater portion of healthcare expenditures, driving down health spending by discoursing unnecessary utilization and encouraging shopping for the best value care. It is essential to note that empowered consumers make informed decisions and emphasize value when utilizing care.
The Emerging Opportunities for Nurses Within the Private Insurance Market
The private insurance market in the United States is ever-expanding due to the demand to provide competitive insurance plans and the determination to address the problem of underinsurance and uninsurance. The expansion of the private insurance market in the country has led to the subsequent emergence of various opportunities for nurses.
According to Shi & Singh (2019), nurses play a forefront role in case management, utilization review, quality assurance, and prevention counseling. In the same breath, Cleveland et al. (2019) contend that nurses are integral stakeholders in sustaining the financing of healthcare processes and programs. In this sense, they collaborate with policymakers, legislators, and administrators to plan for health-related expenditures, incorporate value in health spending, address gaps between funding and outcomes, and ensure resource availability.
In the private insurance market, insurers count on nurses to educate consumers on insurance plans, coordinate services to ensure consumer-driven healthcare insurance plans, and promote national health cost reduction. These opportunities prompt nurses to advance their knowledge and skills in insurance, administration, and health reimbursement.
References
Cleveland, K., Motter, T., & Smith, Y. (2019). Affordable care: Harnessing the power of nurses. Online Journal of Issues in Nursing, 24(2). https://doi.org/10.3912/OJIN.Vol24No02Man02
Ferguson, W., White, B. S., McNair, J., Miller, C., Wang, B., & Coustasse, A. (2020). Potential savings from consumer-driven health plans. International Journal of Healthcare Management, 1–6. https://doi.org/10.1080/20479700.2020.1770425
Fernandez, B., & Rosso, R. (2018). Federal requirements on private health insurance plans (pp. 1–26). Congressional Research Service. https://sgp.fas.org/crs/misc/R45146.pdf
Gordon, D., Ford, A., Triedman, N., Hart, K., & Perlis, R. (2020). Health care consumer shopping behaviors and sentiment: Qualitative study. Journal of Participatory Medicine, 12(2), e13924. https://doi.org/10.2196/13924
Shi, L., & Singh, D. A. (2019). Essentials of the U.S. health care system (5th ed.). Burlington, Ma Jones & Bartlett Learning.
Assignment Description: Financing Healthcare
  

Consider how compensation for healthcare services shape delivery of care, and reflects policy and policy changes and write a paper that addresses the bullets below. Be sure to completely address each bullet point. There should be four (4) sections in your paper; one for each bullet below. Separate each section in your paper with a clear brief heading that allows your professor to know which bullet you are addressing in that section of your paper. Include a "Conclusion" section that summarizes all topics. This assignment will be at least 1250 words.

This week you will reflect upon accountability in healthcare finance to address the following:

Discuss the history of private health insurance and manage care and how it involved into a healthcare industry?  
Identify the key federal laws that protect individuals who are enrolled in private insurance.
Briefly discuss consumer-driven healthcare and the empowerment of the healthcare consumer.
Explore the opportunities which have emerged for nurses within the private insurance market.
Start by reading and following these instructions:
Study the required chapter(s) of the textbook and any additional recommended resources. Some answers may require you to do additional research on the Internet or in other reference sources. Choose your sources carefully.
Consider the discussion and the any insights you gained from it.
Review the Assignment Rubric and the specifications below to ensure that your response aligns with all assignment expectations.
Create your Assignment submission and be sure to cite your sources, use APA style as required, check your spelling, and review the rubric.
The following specifications are required for this assignment:
Length: 1250-1500 words; answers must thoroughly address the question in a clear, concise manner
Structure: Include a title page and reference page in APA format. These do not count towards the minimal word amount for this assignment.  Your essay must include an introduction and a conclusion.
References: Use the appropriate APA style in-text citations and references for all resources utilized to answer the questions. A minimum of two (2) scholarly sources are required for this assignment.
Format: Save your assignment as a Microsoft Word document (.doc or .docx).
Filename: Name your saved file according to your first initial, last name, and the module number (for example, "RHall Module 1.docx")