Health Promotion Plan Presentation and Session Evaluation
Hello and good morning. Welcome to today's presentation. The presentation is a health promotion education on a health concern, bullying. The primary focus of education is promoting awareness of health issues and their prevention and management. Education helps individuals make quality decisions that positively impact their health and that of the community members.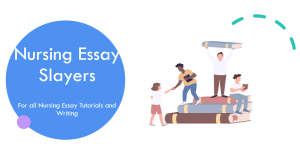 The problem is extensive and affects many individuals and their holistic health; psychological, emotional, and physical health (Conway et al., 2021). Health promotion education helps improve our knowledge and promote cues to action to impact these problems positively. This presentation aims to ensure every individual participates in preventing bullying and helping victims of bullying.
Health Concern
The health concern of interest is bullying. We are all familiar with bullying, which is the use an aggressive behavior involving the use of force, coercing, hurtful teasing, and threatening, abusing, dominating, and intimidating others. Conway et al. (2021) state that bullying causes physical, emotional, and social traumas that have long-lasting effects. Bullying stems from perceived imbalances where the perceived or actual weaker party becomes the victim.
Bullying can be in schools, workplaces, homes, the internet, and on the streets, and the behavior should be stopped. We shall review the causes of bullying, available statistics, consequences, and evidenced-based strategies and community resources to help prevent the problem.
Causes of bullying
Exposure to violence in communities while children are growing up and lack of being disciplined promotes bullying behaviors. Children grow up enjoying the act and do not perceive it as wrong. Wang et al. (2020) state that most bullies have very low self-esteem due to poor academic performance and thus turn to bully others to enhance their self-esteem.
Some individuals have no compassion or empathy and do not have regard for humanity. They do not think of their effects on others, which is a reflection of a poor personality, which is unlawful and ethically incorrect. Gower et al. (2018) note that societies are different, and some factors can make people victims of bullies, including race, ethnicity, and sexual orientation, such as the current resistance to the LGBTQ community. Minority groups may be excluded and bullied in these communities.
Peer groups and peer pressure can lure individuals into bullying. Peer groups give bullies social protection and confidence, which promotes the behavior. Dysfunctional families are a leading cause of bullying and psychological problems in childhood that persist to adulthood. They include single-parent families, lack of parent-children interactions, and violence-infected families.
Epidemiology of Bullying Concern
Many individuals, especially adolescents, experience bullying at home, school, or in the community. Wang et al. (2020) show that about 20% of adolescents between 12-18 reported being bullied. According to Wang et al. (2020), the leading risk factors for bullying include students with more influence on other students' perception, more social influence, physically stronger or larger, and having more money- who came from wealthy families. These factors are associated with actual and perceived power imbalances where individuals feel helpless hence bullying.
Basire et al. (2020) show that nationally, 19% of 9-12th grade students were bullied while on school property in the last year. More so, about 14.9% of high school students were electronically bullied (cyberbullying), negatively affecting patients. Long-term and severe bullying was most severe among minority groups. Bullying is a much more common concern among individuals of different races and ethnicities.
Bullying Statistics and Consequences
Bullying affects individuals' emotional and psychological well-being. Quinn and Stewart (2018) show that bullying leads to fear, anxiety, low self-esteem, and depression which may worsen or get prolonged into adulthood. These problems may culminate in post-traumatic stress disorder, affecting behavior and quality of life in childhood and adulthood. These psychological problems are unwarranted and should be prevented.
Quinn and Stewart (2018) note that these individuals can also indulge in alcohol, drug use, and involvement in violent behaviors such as burglary. Bullied individuals also suffer social exclusion because they fear exploitation in social interactions. Extreme bullying may make you feel helpless, increasing your risk for self-harm and suicide.
Hysing et al. (2021) state that losing hope of the end of bullying can lead individuals to commit suicide and self-harm to escape the pain. Individuals who are bullied can turn out to be bullies in the future. The act makes them feel inferior and angry; to vent these emotions, they turn to bullying. The health concern is often seen as superficial, but a keen evaluation of the problem and its effects shows it's a massive problem among school-going children and adolescents.
Bullying Consequences
Bullying victims are physically harmed or deprived of needs such as food and sitting spaces, which increases the risk of injuries. According to Hysing et al. (2021), extreme bullying can lead to injuries such as burns and broken limbs. These individuals are often physically weak, and some practices, such as carrying heavy objectives, may negatively impact their overall health. These individuals live in constant and reduced productivity at school and work. Individuals live in continuous fear and do not focus sufficiently on studies and cannot.
Bullying activities such as forcing them to may also prevent individuals from performing well. The fear also affects hormone balance leading to poor growth and development. They also develop sleep disorders such as night terrors, night awakening, and bedwetting which further affect their quality of life. Hysing et al. (2021) state that quality of life is associated with losing interest in activities one once enjoyed, such as games and walks, due to repetitive bullying. This change is often a sign of depression.
Recognizing Bullying
Hornor (2018) note that bullying may happen unknowingly by individuals and go unnoticed, and individuals should be keen to recognize bullying in their lives and those of others. Individuals should recognize bullying when they start perceiving that other individuals have more power than them. The show of power occurs when children are exploited and are limited in their social interactions.
According to Hornor (2018), psychological or physically hurtful actions by others, such as punching and kicking and indirect action, such as threatening messages, letters, gossip, and exclusion from social activities or essential roles, are also signs of bullying. The repetitiveness and intensity of these actions confirm the presence of bullying.
When you perceive an irrational fear of others, it may translate to ongoing bullying. If friends display irrational fear of a specific area or individuals and have unexplainable scars, one should suspect and confirm to ascertain bullying and implement corrective actions accordingly.
Prevention strategies
Population/ community education on bullying and the need to protect the population is vital. Education helps individuals stand up to bullies and bystanders to intervene and prevent bullying. Cross et al. (2019) note that learners should also come together, such as developing school clubs that fight against bullying through social cohesion and reporting. Such clubs can help Schools and workplaces should develop anti-bullying policies that prevent individuals from bullying and that take corresponding actions.
Basire et al. (2018) state that parents should also take time with their children and teach them good morals, recognize bullying, and how to prevent it. Institutions should empower individuals through education and cognitive assistance to help them avoid being victims of bullying.
In addition to disciplining bullies, they should be followed up to ensure the behavior does not persist. Community resources are also vital in managing bullying. These resources promote access to prevention information and help bullying victims escape and lead better lives. These strategies, if taken seriously, can promote better patient outcomes.
Available community resources
Bullying victims should seek urgent help, especially in extreme cases and to prevent lifelong consequences. Get Help Now has a hotline, 1-800-799-4889, that helps bullying victims. Child protective services is an institution by social services that helps children undergoing problems at home and school.
According to Hornor (2018), community resources help victims of repetitive bullying and harsh community or home environments. They financially support them and also give them a place to live. Committee for Children, Second Stope organization and Stopbullying.gov are community resources that equip children and adults with knowledge on spotting and preventing bullying.
They also run programs in schools and other institutions of learning. The goal is to stop bullying in schools and make lifetime amendments. Most individuals with bullying habits continue the behavior into adulthood and can transfer the behaviors to their children, promoting its continuity.
Conclusion
Bullying is a significant health concern, majorly affecting adolescents and school-going children, which has physical and psychological health effects. Bullying is a character that should be stopped because the behavior is undesirable and unwarranted.
Available strategies and community resources discussed earlier help prevent bullying and increase victims' access to resources. Bullying prevention at school, home, community, and work begins with us! Thank you for your participation. Anybody with questions and concerns can air them now.
Session Outcomes Evaluation
This presentation was a success and helped meet all the agreed-upon goals from the first presentation. The learners were proactive and the presentation utilized group discussions and social interaction activities such as role-playing. They participated fully, though the lesson faced difficulties picking momentum, and they verbalized achievement of agreed-upon goals and the desire to implement the learned knowledge and skills.
However, the learners were not fully aware of the objectives because they were just informed there would be a presentation with no significant focus. The presentation was thus difficult to set the pace because the learners had little knowledge about the topic.
In future interactions, I will ensure individuals have the objectives and have some basic knowledge to enhance participation and promote better interactions and outcomes. Sharing the objectives will ensure learners know what to expect in the interactions hence better flow of information, retention, and replication. I will ensure a reliable person relays the information to the learners, emphasizing enhancing action. These changes will help produce even better outcomes in future presentations.
Session Outcomes and Healthy People 2030
Healthy people 2030 emphasizes the importance of protecting individuals from harm and bullying-related pain. Healthy People 2030 aims to reduce violence in schools and homes by increasing awareness of bullying and its mitigation and prevention strategies to individuals to ensure the bullying ends (Blakeslee et al., 2021).
Violence ins schools and societies claim many lives yearly and should thus be stopped. The presentation focused on defining bullying, explaining its causes, prevention, and community resources available. Thus, the knowledge will be passed on to others, enhancing the population's knowledge and skills.
In addition, the presentations improved awareness and will improve interventions to prevent bullying. The long-term effect will be to reduce bullying and violence in schools, communities, and workplaces. Thus, the health education session significantly contributed to the healthy people 2030 bullying and health population goals.
References
Basile, K. C., Clayton, H. B., DeGue, S., Gilford, J. W., Vagi, K. J., Suarez, N. A., Zwald, M. L., & Lowry, R. (2020). Interpersonal violence victimization among high school students—youth risk behavior survey, United States, 2019. MMWR Supplements, 69(1), 28.http://dx.doi.org/10.15585/mmwr.su6901a4
Blakeslee, T., Snethen, J., Schiffman, R. F., Gwon, S. H., Sapp, M., & Kelber, S. (2021). Adolescent characteristics, suicide, and bullying in high school. The Journal of School Nursing, 10598405211038235. https://doi.org/10.1177/10598405211038235
Conway, P. M., Høgh, A., Balducci, C., & Ebbesen, D. K. (2021). Workplace bullying and mental health. Pathways Of Job-Related Negative Behaviour, 101-128. https://doi.org/10.1007/978-981-13-0935-9_5
Cross, D., Runions, K. C., Shaw, T., Wong, J. W., Campbell, M., Pearce, N., Burns, S., Lester, L., Barnes, A., & Resnicow, K. (2019). Friendly Schools universal bullying prevention intervention: Effectiveness with secondary school students. International Journal Of Bullying Prevention, 1(1), 45-57. https://doi.org/10.1007/s42380-018-0004-z
de Wet, C., & Jacobs, L. (2021). Workplace bullying, emotional abuse and harassment in schools. Special Topics and Particular Occupations, Professions and Sectors, 187-219. https://doi.org/10.1007/978-981-10-5308-5_11
Gower, A. L., Rider, G., McMorris, B. J., & Eisenberg, M. E. (2018). Bullying victimization among LGBTQ youth: Critical issues and future directions. Current Sexual Health Reports, 10(4), 246-254. https://doi.org/10.1007/s11930-018-0169-y
Hornor, G. (2018). Bullying: What the PNP needs to know. Journal of Pediatric Health Care, 32(4), 399-408. https://doi.org/10.1016/j.pedhc.2018.02.001
Hysing, M., Askeland, K. G., La Greca, A. M., Solberg, M. E., Breivik, K., & Sivertsen, B. (2021). Bullying involvement in adolescence: implications for sleep, mental health, and academic outcomes. Journal Of Interpersonal Violence, 36(17-18), NP8992-NP9014. https://doi.org/10.1177/088626051985340
Quinn, S. T., & Stewart, M. C. (2018). Examining the long-term consequences of bullying on adult substance use. American Journal of Criminal Justice, 43(1), 85-101.
Wang, K., Chen, Y., Zhang, J., and Oudekerk, B.A. (2020). Indicators of School Crime and Safety: 2019 (NCES 2020-063/NCJ 254485). National Center for Education Statistics, U.S. Department of Education, and Bureau of Justice Statistics, Office of Justice Programs, U.S. Department of Justice. Washington, DC.